Advertisment
An illegal immigrant from Peru – who was released into the U.S. only a few months ago before being charged with murder this week – is accused of killing a U.S. citizen, the Maverick County Sheriff confirmed to Fox News on Wednesday.
The sheriff confirmed that the victim is a 40-year-old male from Houston, and said that there was a "struggle" and the victim was found dead at a house in Eagle Pass, Texas with blunt force injuries to the head.
Fox News reported Tuesday that 64-year-old Roberto Emilio Vasquez-Santamaria was charged with murder after being arrested in connection to the homicide that took place Monday.
ILLEGAL IMMIGRANT FROM PERU CHARGED WITH MURDER IN TEXAS, ENTERED MONTHS AGO
Multiple Customs and Border Protection (CBP) sources told Fox that the Peruvian national crossed illegally into Eagle Pass – a key crossing area for illegal immigrants seeking entry into the United States — in May.
He was processed by Border Patrol for release with a Notice to Appear (NTA) in court for immigration removal proceedings. That court date was not until 2025. He was transferred to Immigration and Customs Enforcement (ICE) who released him into the care of a non-governmental organization and enrolled in monitoring via Alternatives to Detention (ATD). Sources stressed to Fox that Border Patrol itself does not determine the release policy of illegal immigrants into the interior, and agents are carrying out policies set by the Biden administration.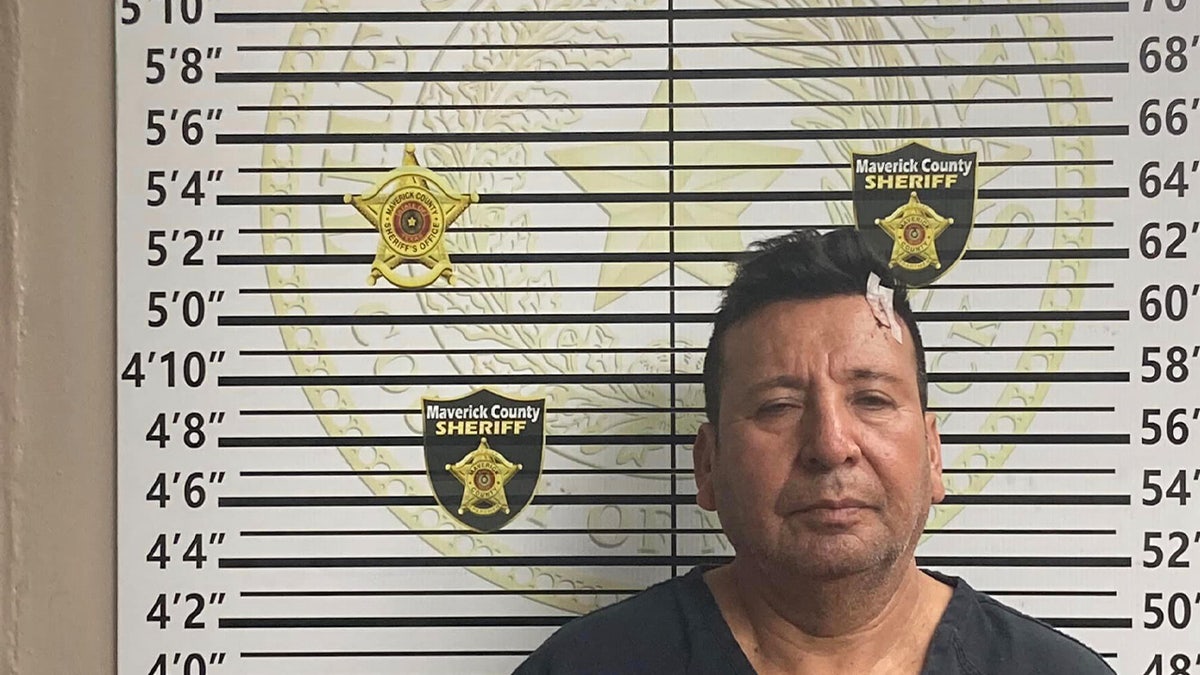 May, when Vasquez-Santamaria entered the U.S., saw a sharp increase in illegal immigration across the border before the ending of the Title 42 public health order on May 11, with agents being overwhelmed by around 10,000 encounters a day at one point.
Numbers dropped sharply after the order ended and remained relatively low in June, but have increased again in July and August. Sources have told Fox News that there were around 230,000 migrant encounters in August, up from over 180,000 in July and 144,000 in June.
DHS REFUSES TO RELEASE DATA ON ILLEGAL IMMIGRANTS' CARTEL TIES, CITING PRIVACY CONCERNS
Those numbers have shown no sign of slowing down in September. Officials have made over 45,000 migrant encounters in the last five days alone, sources told Fox on Wednesday, with multiple days of over 8,000 illegal immigrant encounters.
CLICK HERE TO GET THE FOX NEWS APP 
Fox has previously reported how sectors are overwhelmed, and leadership had told sectors to speed up processing to deal with overcrowding. Multiple sectors, including Tucson and San Diego, have seen mass street releases of busloads of migrants in recent days as agents struggle to cope with the numbers they are seeing.
Fox News' Sarah Rumpf-Whitten contributed to this report.