Advertisment
The Northeast continues to face extreme weather and four people were killed while four others are missing in Bucks County, Pennsylvania, following severe flash flooding caused by torrential rainfall Saturday evening,
Thunderstorms left upwards of four inches of rain at General Washington Memorial Boulevard near Washington Crossing and the surrounding area at around 5:30 p.m. on Saturday, officials said, according to Fox 29.
The deluge overtook occupied vehicles near a river in the area.
Officials confirmed to Fox 29 that four people there were four dead and four missing as crews worked through the night in search of the missing people.
VERMONTERS RALLY TOGETHER IN RECOVERY EFFORTS AS STORMS LOOM, FOLLOWING HISTORIC FLOODING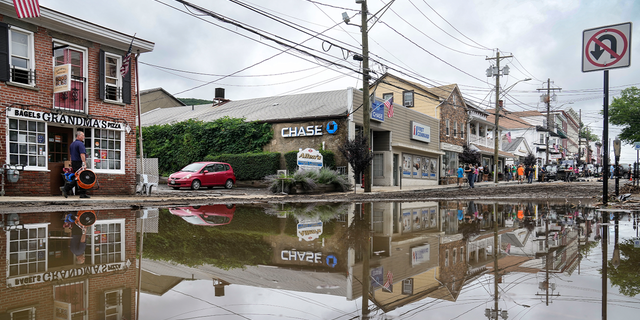 Several roadways across eastern Bucks County were closed because roads were damaged from heavy rainfall or downed trees.
Lower Makefield Township Police said in a statement that several roads throughout the town are closed because of the flooding and that some roads have been washed away while others have been blocked to traffic until safety assessments can be completed.
Officials expect the roads to be closed for an extended period of time and urge drivers to avoid the areas until cleanup takes place and the damaged roads are repaired.
NORTHEAST RAIN BRINGS RISK OF FLOODING, SEVERE WEATHER LIKELY FOR CENTRAL PLAINS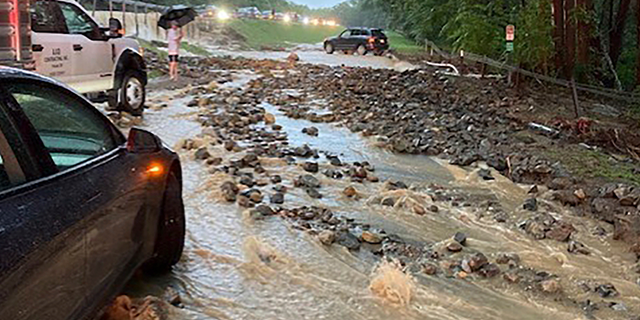 CLICK HERE TO GET THE FOX NEWS APP
More heavy rain is anticipated across the Northeast on Sunday, with about 40 million people in the region under a Flood Watch. Forecasters warn that flash flooding is very likely from eastern Pennsylvania to southern Maine, and as much as five inches of rain is possible in some places.
The flooding comes just days after Vermont and other Northeastern states suffered severe flooding and extensive damage.