Advertisment
Jesse Watters said his eponymous program, "Jesse Watters Primetime," will continue to cover stories the mainstream media ignores when it moves to 8 p.m. ET next because it's "in touch with the American people," unlike many other news outlets. 
"If you only watch and read the mainstream media, you're living in a totally different world," Watters said. 
"My mother only reads The New York Times, and she has no idea that the Biden family was taking bribes from overseas," Watters said, joking that he breaks news to his mother on a regular basis because she isn't properly informed by the news organizations that she consumes. 
"We cover the stories that a lot of other people don't cover because we know what the American people care about. They care about crime, care about corruption, care about the border," Watters said. "When I cover a story, the first thing I think of is, 'Do I care about this?'"
FOX NEWS ANNOUNCES NEW PRIMETIME LINEUP WITH LAURA INGRAHAM, JESSE WATTERS, SEAN HANNITY, AND GREG GUTFELD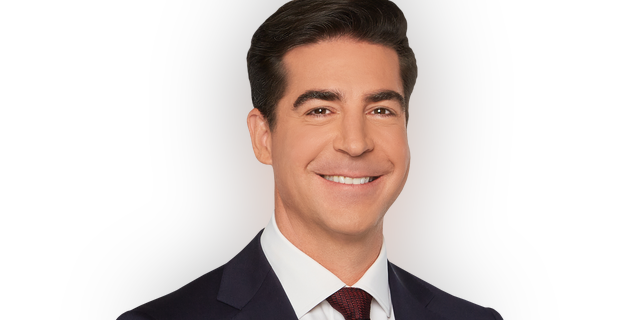 If Watters is personally emotionally invested in a particular story, whether he's upset or enlightened by it, then it could make his show. 
"I don't speak for the American people. The American people speak to me, and we put on a show that the American people want to hear because we're in touch with the American people," Watters said. 
Watters will move to the coveted 8 p.m. ET timeslot on July 17 when Fox News Channel debuts its revamped lineup. "The Ingraham Angle" with Laura Ingraham will kick things off at 7 p.m. ET, followed by "Jesse Watters Primetime" shifting to 8 p.m. ET, "Hannity" will remain at 9 p.m. ET,  "Gutfeld!" will begin at 10 p.m. ET and Trace Gallagher's "FOX News @ Night" will wrap things up at 11 p.m. ET. 
"I can't change, I can only get better," Watters joked. "But fundamentally, my show will not change. I'm going to showcase serious news topics and serious stories. I do it in a way that some people call entertaining, but you know, no one says the news has to be boring." 
TRACE GALLAGHER'S 'FOX NEWS @ NIGHT' AIMS TO BE 'AMERICA'S LATE NEWS FOR ENTIRE COUNTRY' WITH MOVE TO 11 PM ET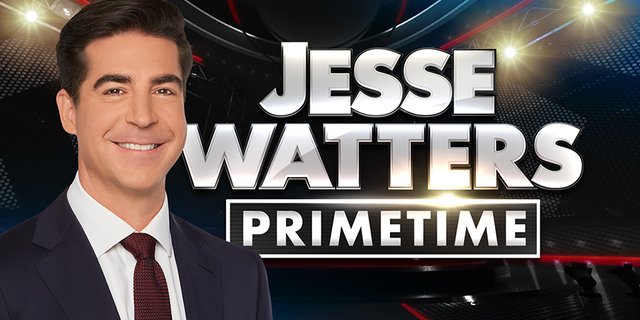 Watters also co-hosts "The Five," which is the most-watched program in all of cable new regardless of timeslot. "Jesse Watters Primetime" has been No. 1 in its timeslot for the past 18 months. It has been the highest-rated 7 p.m. program in cable news history since it launched. The move to 8 p.m. would come with added pressure for many cable news hosts, but Watters doesn't see it that way. 
"There is pressure every night," he said. "I don't look at it as pressure, I look at it as an opportunity, and I'm very grateful and humbled by the opportunity. I just try to put on a killer show every night for the audience. That's my goal." 
Watters credited his staff, along with support from Fox News executives and colleagues, who instill confidence that he's going to put on a great television show every night. While "Jesse Watters Primetime" might not have major changes aside from the time it begins, its namesake host does have a personal obstacle to overcome. 
"I'm slightly concerned about the dinner situation. The new hour not only affects the dinner situation, it affects the lunch situation," Watters deadpanned. "That will be the part of me that changes. Everything else about me will stay the same. I might have to eat lunch at home." 
FOX NEWS CHANNEL'S 'THE FIVE' CONTINUES TO MAKE HISTORY, TOPS CABLE NEWS FOR SEVENTH-STRAIGHT QUARTER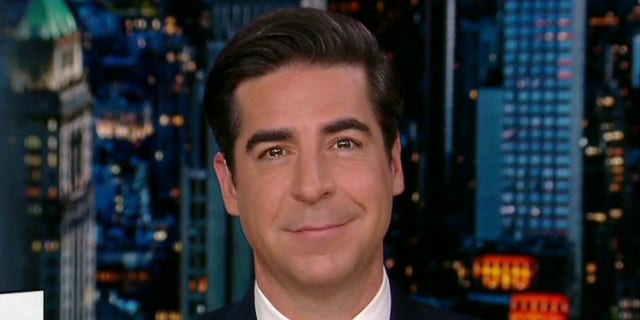 Watters, a self-proclaimed big breakfast guy, has grown accustomed to arriving at Fox News' New York City headquarters around 3:30 p.m. and eating a salad for lunch in advance of "The Five."
"I eat the same lunch everyday… and then when I come home to my house after the 7 p.m. show, I would eat dinner at nine. Now here's the problem. I'm still going to be coming into the office around 3:30, so I'm going to be having a salad at 3:45 and then a big dinner at six," Watters said, implying that it'll be too late for dinner when he arrives home from the 8 p.m. edition of "Jesse Watters Primetime."
On top of cramming dinner into the window between "The Five" and "Jesse Watters Primetime," he will also be forced to eat two meals per day from his desk unless a drastic change to the lunch tradition is sprang into action. 
"Takeout is expensive, and it's not as good as the home cooking from my wife, Emma," Watters said. "This is my biggest challenge."  
CLICK HERE TO GET THE FOX NEWS APP