Advertisment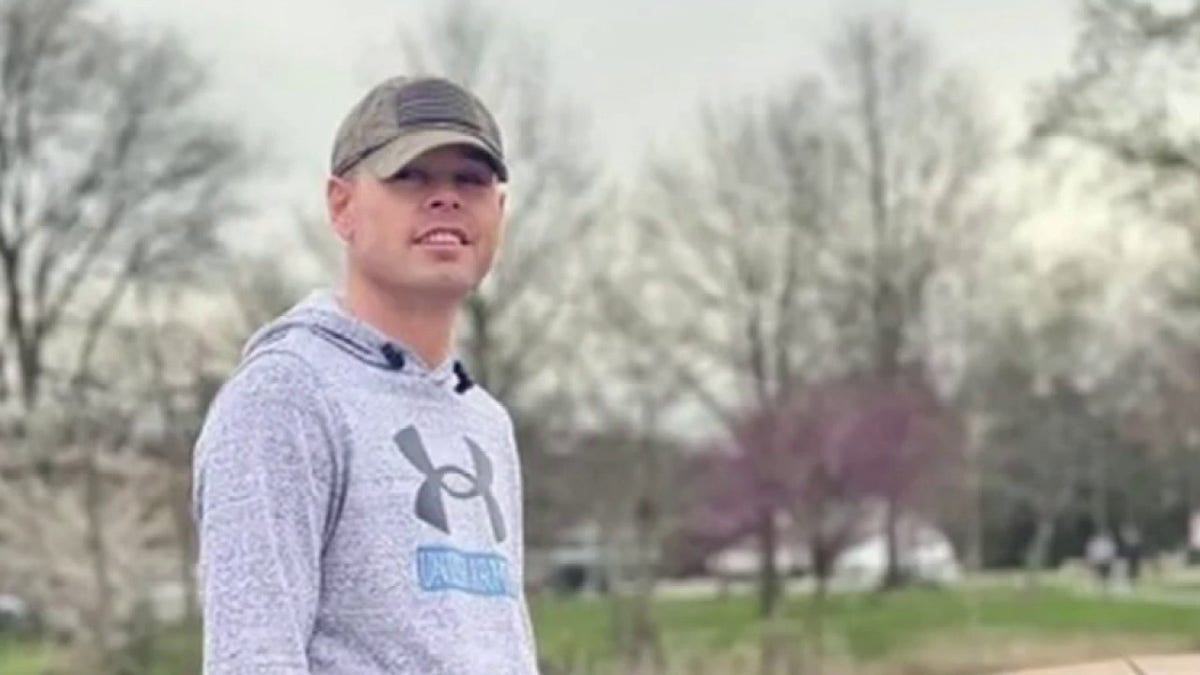 A 31-year-old Lyft driver survived Afghanistan but was shot and killed while driving in Washington D.C. 
There has been growing outrage over the death of Nasrat Ahmad Yar who had served as an interpreter for the U.S. Army Special Forces in Afghanistan. In 2021, he fled the country with his wife and four children after the fall of the Afghan government to the Taliban.
"It's clear that we abandoned our allies when we engaged in that botched pull-out from Afghanistan," "Outnumbered" co-host Emily Compagno said Friday. "And it's clear that we continue to abandon them."
"By we I mean, again, that person in the Oval Office who has abandoned people like Yar."
WASHINGTON DC LYFT DRIVER SHOT AND KILLED AS SUSPECTS CAUGHT ON CAMERA FLEEING SCENE
Yar was finishing up a late-night shift of driving for the rideshare company Lyft, before he was shot in Washington, D.C., just after midnight Monday. 
"Our hearts are with Mr. Nasrat's loved ones as they confront this unspeakable tragedy," a Lyft spokesperson told Fox News Digital on Thursday. "We have reached out to his family to offer our support and are in contact with law enforcement to assist with their investigation."
The Metropolitan Police Department said in a press release that just after midnight Monday, officers responded to the 400 block of 11th Street, Northeast, for reports of an unconscious person.
When officers arrived, they found an adult man, later identified as Yar, of Alexandria, Virginia, who was the victim of a shooting inside a vehicle.
"It does raise the issue that not only is crime such a problem here, our government doesn't care because if they did, this guy wouldn't be hurting the way he was," Fox News anchor Julie Banderas said on "Outnumbered" Friday.
VIOLENCE SOARS AMID DC POLICE CRISIS AS 5 KILLED IN JUST 1 DAY
CBS station WUSA in Washington, D.C., reported that Ahmad Yar served as an interpreter for the U.S. Army Special Forces in Afghanistan. In 2021, he escaped with his wife and four children after the fall of the Afghan government to the Taliban.
"Outnumbered" co-host Kayleigh McEnany emphasized the importance of underscoring what it means to be an Afghan interpreter. 
"This is someone who is not a citizen of the United States, but puts their life on the line in Taliban Afghanistan to help the United States, to make sure our country remains free by working with our service members hand in hand," she said.
"This guy put his life on the line, came here for the American dream and what'd he get? His 15-month-old baby left fatherless. It is time for America to wrap this family in our arm," McEnany added.
"Why aren't our military service members being taken care of after they've given their lives?" Banderas questioned. "Many of them have given their lives, quite frankly. But I mean, they've sacrificed everything. And what thanks do they get?"
Ahmad Yar's wife told the news station that she wanted him to come home after a night with friends, but because rent was due soon, he was determined to keep working. Moments later, he was shot and killed.
CLICK HERE TO GET THE FOX NEWS APP
"It is devastating to hear of these people that have risked everything for the security and safety of our American freedom and our allies, just like Yar, only to be murdered in cold blood under the tacit approval of the person in the White House running everything okay-ing this all," Compagno said.
Four individuals were captured on an outdoor Nest camera, fleeing the scene.
Metropolitan police shared the video on its website and asked for the public's assistance in identifying the individuals. The department is offering a reward of up to $25,000 to anyone who provides information leading to the arrest and conviction of the person or people responsible for Ahmad Yar's murder.
Anyone with information is encouraged to contact the Metropolitan Police Department at 202-727-9099, or send an anonymous tip to the Tip Line by sending a text message to 50411.
Fox News' Greg Wehner contirbuted to this report.