Advertisment
White House Press Secretary Karine Jean-Pierre's responses to reporters asking about the unprecedented discovery of cocaine in "The People's House" over the weekend showed an unfortunate ambivalence, critics said Wednesday.
Jean-Pierre stressed President Biden and his family were not at the White House over the weekend during the discovery. When asked if staffers will undergo further drug testing in the wake of the incident, Jean-Pierre said the White House is already subject to "rigorous guidelines" that include testing.
"And so we will take any action is that is appropriate and warranted pending the outcome of the Secret Service – I'm Just not going to get into hypotheticals from here," she said.
On "The Five," co-host Jeanine Pirro said Jean-Pierre should have been direct and declared the feds will prosecute the culprit to the fullest extent, pending the investigation.
COMER: BIDEN A HYPOCRITE ON FAMILY VALUES, CRIMINAL JUSTICE REFORM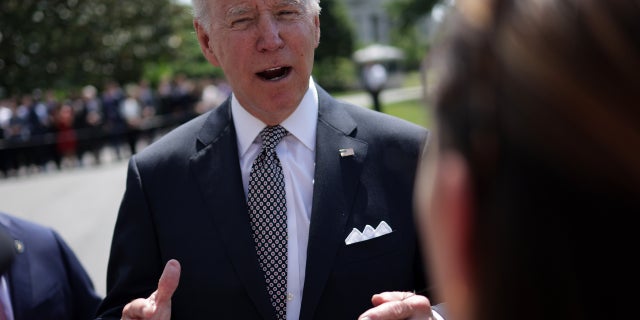 "Her ambivalence in her answer in not answering is consistent with the ambivalence about will the White House prosecute. Why would you not say we are going to prosecute? We have to set then send the message here, it is illegal," Pirro said.
"You don't bring it into the White House. If you're a staffer high on cocaine, you shouldn't be in the White House. If you're a staffer who brings cocaine in, you shouldn't be in the White House — if you were a tourist – and how many think a tourist would do this? You think you're going to get past the incredible screening?"
Co-host Greg Gutfeld pointed out the differing declarations of the location of the discovery, as District of Columbia fire officials reportedly said over their radio that it was found in the library – which is notably part of the East Wing – while the U.S. Secret Service reportedly said it was discovered in the more heavily-traversed West Wing.
"They went from, like, it was founded a library highly specific to a working area. And they kept stressing this over and over again: 'The possibility of suspects are endless'," he said.
COMER REVEALS PLANS TO BRING IN MORE WITNESSES IN BIDEN FAMILY INFLUENCE PEDDLING PROBE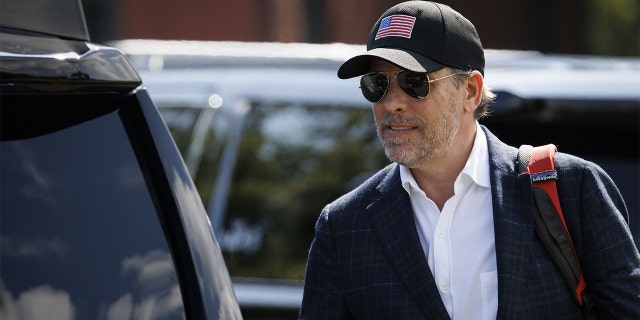 "We will probably never get to the bottom of this. It'll be another unsolved mystery. And our media, who generally love to pursue a great story when it's a Republican, will not do anything on it. And I know that sounds so repetitive… but it is true."
Gutfeld added the incident appears to be the latest controversy on White House grounds in recent weeks, as a transgender activist bore her breasts during an event last month.
"I also do love how the media pounces on the right for bringing up Hunter as if, like, he isn't the most obvious culprit," he said, noting that the president's son was thrown out of the U.S. Navy over drug infractions, and reportedly tossed from an infamous California "chateau" for debauchery. 
"And then, of course, he was just at the White House. So I guess, you know, Occam's Razor, this is the most obvious thing that could happen — But I love the fact that if you bring it up, it's like, 'Oh, typical: You'd bring up Hunter. What about a father's love for his son?'."
Hunter Biden had joined his father prior to traveling to the president's official Catoctin Mountain, Md. retreat, Camp David.
Co-host Johnny Joey Jones argued that, given the Biden administration's approach to drug law enforcement and rehabilitation, it will be hard for officials to publicly back harsh punishment for the culprit.
"I don't see how they can come down hard on them, nothing, and not be called out for hypocrisy by the further left," he said.