Advertisment
FIRST ON FOX: Tim Sheehy – businessman, firefighting pilot, and former Navy SEAL – is "answering the call to serve" in officially launching a 2024 campaign for the U.S. Senate in Montana.
The Republican officially announced his candidacy exclusively with Fox News Digital Tuesday calling for "a new generation of leadership" in his bid to unseat vulnerable incumbent Sen. John Tester, D-Mont., in 2024.
"From inflation to our border to our deficit, America is ready for change. And I think it's time for a new generation of leaders to step up," Sheehy told Fox News Digital in an exclusive interview. "Leaders who understand servant leadership, which is putting the mission before yourself, and leaders who understand how to get results."
"I think Americans are feeling underrepresented. They're tired of a government that they don't feel is working for them," the candidate said when asked why he decided to throw his hat into the ring for the Democrat-held seat.
BLUE TO RED: FOUR SENATE SEATS THAT REPUBLICANS MAY FLIP FROM DEMOCRATS TO WIN MAJORITY IN 2024
Sheehy is running in one of the most closely watched races of the 2024 cycle that could likely determine whether Republicans gain a majority in the Senate – but shifting the focus away from political parties, Sheehy said that "one thing I learned in a foxhole in Afghanistan or the belly of a submarine, is when the chips are down there is really only one political party – and that's American."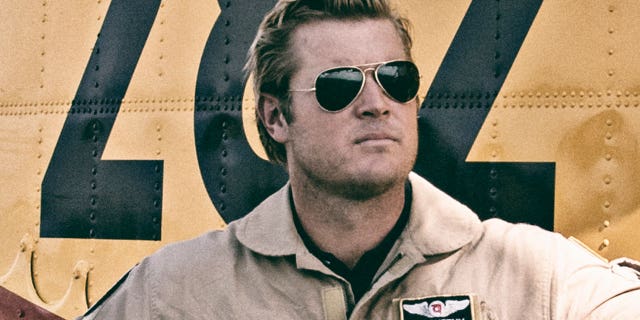 Before entering the political scene, Sheehy served in Iraq, Afghanistan, South America, and the Pacific region, receiving the Bronze Star with Valor for Heroism in Combat and the Purple Heart Medal. On top of also owning several businesses, the veteran recipient shares four kids with his Marine veteran wife, Carmen Sheehy. 
FIGHTING CANADIAN WILDFIRES: SPECIAL AIRCRAFT USED TO EXTINGUISH FLAMES
"I joined the military right out of high school and did several deployments overseas," Sheehy told Fox News Digital. "And after I was wounded, I started my company and created a lot of jobs here. And those jobs are all still in service of this country, fighting wildfires and building critical protective gear for our troops."
Sheehy, who is running in the state of fellow former Navy SEAL Rep. Ryan Zinke, R-Mont., noted that "we're in one of the lowest participation rates in history of veterans in Congress. And that's a huge problem. We want to get combat veterans in and those who understand service back to help fix this government and get things working right." 
As CEO of veteran-founded Bridger Aerospace, a Montana-based company that builds aerial firefighting aircraft, Sheehy touched on how forest management and wildfire suppression in the U.S. is currently "held back by bureaucracy."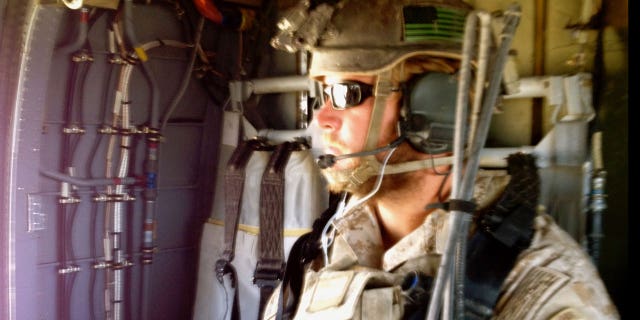 Sheehy suggested that rather than the federal government dictating land management with "2000 mile away environmental policies that put a chain and a padlock around our resources and around our forests," preventative wildfire decisions should be dealt with locally, using "common sense land management policy that's rooted in local governance and business principles."
COMBAT VETERAN MULLING MONTANA GOP SENATE BID CRITICIZES DEMOCRATIC SEN. TESTER'S 'FARTING AROUND' COMMENT
Along with founding Bridger Aerospace in 2014 that created over 200 jobs in Montana, Sheehy helped grow Ascent Vision Technologies and owns Little Belt Cattle Company, a local beef production company. 
"One thing that I've done with my businesses is create good, high paying jobs here in the state," Sheehy said. "These aren't jobs that are dependent on out-of-state visitors or out of state revenue. These are jobs that exist here in our state that are creating careers in our state. And I think that's a very important trajectory we want to put our state economy on."
"Whether it's our deficit, whether it's the southern border, or our kid's education, Montanans don't want more federal government in their lives every day," the businessman told Fox that he's hoping to bring Montanans "commonsense government that runs like a business."
Each election has seen more Republicans elected up and down the ballot in Montana, and Tester remains the only Democrat with a state-wide seat in the Big Sky State, which Sheehy believes is due to the Democratic Party turning on the cultural values prized by the state's residents.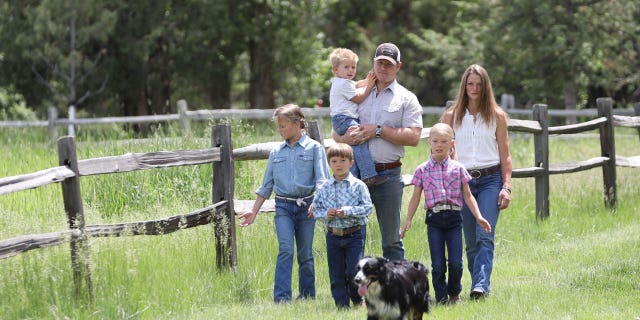 "I actually don't think Montana has gotten redder," Sheehy said when asked about the state shifting red in past elections. "I think the Democrat Party has left Montana. I think Montanans have always been socially conservative, hardworking people that have a mindset of accountability and get'er done."
The Senate candidate said that the Democrats and Tester, who announced re-election in February, want "more government, not less."
"Democrats made their blueprint for America incredibly clear during COVID, and that is more government, not less," Sheehy told Fox. "Jon Tester has been in lockstep with that vision his whole life. And now I think it's going to be hard for him to run away from that path because it's very clear."
"Jon Tester has been in lockstep with that vision his whole life. And now I think it's going to be hard for him to run away from that path because it's very clear," Sheehy said of the vulnerable Democrat.
When asked about other potential Republican contenders launching a campaign, Sheehy said "we'll have to see who throws their hat in."
No other Republican contenders have entered into the Senate primary thus far, however, Rep. Matt Rosendale, R-Mont., is rumored to be seriously mulling a bid.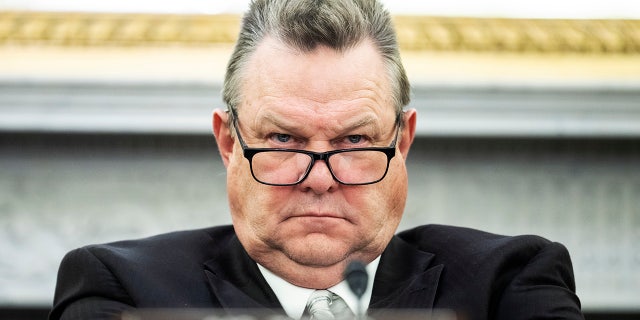 "Montanans can know that I've laid everything on the line for this country. I've been wounded in combat. I've led hundreds of missions and put it all on the line for all Americans, Republicans and Democrats," the Republican candidate said.
"We have serious challenges as a nation, and I think we need serious people who want to bring common sense solutions to actually move the country forward," Sheehy told Fox News Digital. "I think Americans and Montanans, who are an incredibly practical people, they just want things to get done, and they want a leader who can actually bring common sense solutions to some of our serious problems."
Former President Donald Trump, who is for running for a second term in 2024, won Montana in both the 2016 and 2020 elections. Sheehy said that while he doesn't know if the former president will play in the Montana Senate primary, the two "had one conversation a while back that was very positive."
"I think he's going to be supportive of our campaign. I think he likes a profile like mine, but I'm not sure what he's going to do," the Republican said.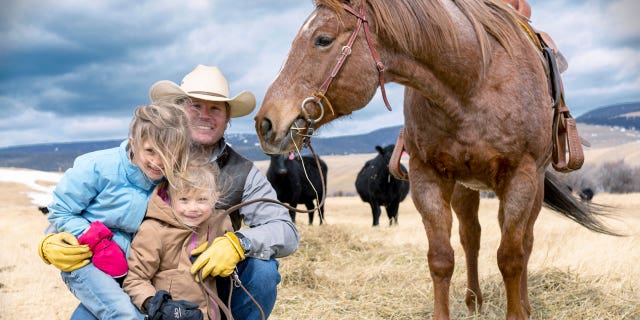 In a press release obtained first by Fox News Digital, Sheehy described his Democrat opponent Tester as "not representing our Montana values" and called for "a new generation of leadership to rebuild America."
The Montanan detailed his "positive vision for the future of our country" that includes standing "against Jon Tester and the Democratic Party's agenda of inflation, open borders, criminals over cops, drugs and violence in our communities, and a woke culture impacting our classrooms and military bases," as stated in the press release.
CLICK HERE TO GET THE FOX NEWS APP
"Jon Tester has been in office for nearly a quarter of a century, and he's lost sight of our Montana values," Sheehy said in his highly anticipated Senate announcement. "Like any good politician, Jon talks one way but votes another. Montanans have had enough of these career politicians who are full of empty promises and are not representing our Montana values. It's time for a new generation of leadership to rebuild America."