Advertisment
The suspected gunman behind Monday's shooting at Old National Bank in Louisville, 25-year-old Connor Sturgeon, had "mental health challenges" but there were "never any warning signs" he was capable of carrying out the attack that left five dead and eight injured, his family said in a new statement.
In a statement issued to the Louisville community, the Sturgeon family expressed their remorse for the "unthinkable harm" their son, a banker at the facility, caused when he brought in a rifle and fatally shot Tommy Elliott, 63, Joshua Barrick, 40, Deana Eckert, 57, Jim Tutt, 64, and Juliana Farmer, 45.
"No words can express our sorrow, anguish, and horror at the unthinkable harm our son Connor inflicted on innocent people, their families, and the entire Louisville community," the family said in the statement, WRDB reported.
In addition to the five deceased victims, eight others, including a police officer, were wounded.
WHO ARE THE LOUISVILLE BANK SHOOTING VICTIMS?
The family said they were praying for the community and for the trauma his alleged actions caused.
The statement continued: "We mourn their loss and that of our son, Connor. We pray for everyone traumatized by his senseless acts of violence and are deeply grateful for the bravery and heroism of the Louisville Metropolitan Police Department."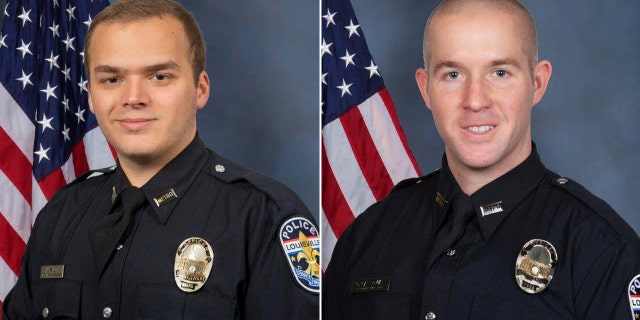 Within minutes of the start of the shooting, Ofcs. Nickolas Wilt and Cory "CJ" Galloway of the LMPD's First Division responded to neutralize the shooter. Wilt, who graduated on March 31, was critically injured in the gunfire exchange and underwent emergency brain surgery, the police department said.
KENTUCKY POLICE END BANK SHOOTING WITHIN MINUTES, 'ABSOLUTELY' SAVED LIVES: TIMELINE
"While Connor, like many of his contemporaries, had mental health challenges which we, as a family, were actively addressing, there were never any warning signs or indications he was capable of this shocking act," the family said.
DEADLY LOUISVILLE BANK SHOOTING BODYCAM RELEASED, OFFICERS' ACTIONS DESCRIBED AS 'HEROIC'
The family said they are complying with the ongoing police investigation.
"While we have many unanswered questions, we will continue to cooperate fully with law enforcement officials and do all we can to aid everyone in understanding why and how this happened," they added.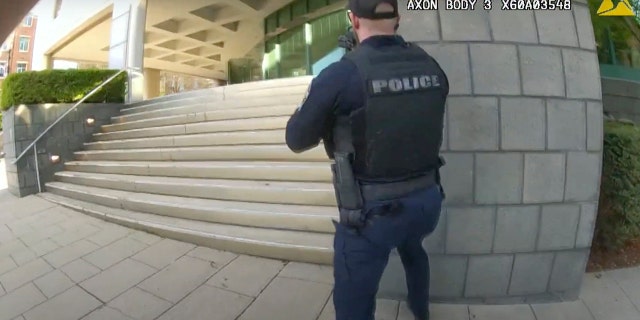 CLICK HERE TO GET THE FOX NEWS APP 
Police are asking anyone with information on the shooting to call their tip line at 502-574-LMPD.