Advertisment
Barbara Bosson, the Emmy-nominated actress who starred on the 1980s NBC police procedural "Hill Street Blues," died on Saturday. She was 83.
Bosson's son Jesse Bochco announced her death in a post that he shared to Instagram on Monday. 
"More spirit and zest than you could shake a stick at," the 47-year-old television director and producer wrote in the caption of a throwback photo in which Bosson was seen holding him when he was a young child.
He continued, "When she loved you, you felt it without a doubt. If she didn't, you may well have also known that too. Forever in our hearts. I love you Mama. Barbara 'Babs' Bosson Bochco 1939-2023."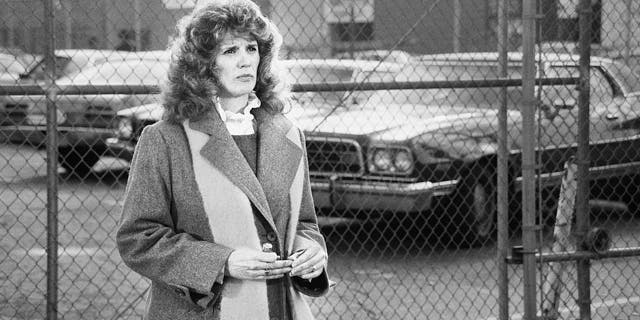 TAUREAN BLACQUE: 'HILL STREET BLUES' ACTOR, DEAD AT 82
Bosson shared Jesse and daughter Melissa with her ex-husband, Emmy-winning television writer and producer Steven Bochco, to whom she was married from 1970 to 1997. Bochco died at the age of 74 in April 2018 after a long battle with cancer.
The actress played Fay Furillo, the ex-wife of police captain Frank Furillo (Daniel J. Travanti) in "Hill Street Blues" for six seasons from 1981-1987. She earned five consecutive Emmy nominations for her performance in the series, which was created by her then-husband Bochco and Michael Kozoll.
Following her departure from "Hill Street Blues," Bosson went on to portray Deputy District Attorney Miriam Grasso in the legal drama "Murder One," which was created by Bochco, Charles H. Eglee and Channing Gibson. She starred on the series for its two-year run from 1995 to 1997, earning her sixth Emmy nod in 1996. 
Bosson also appeared in the Bochco-created television series "L.A. Law" and "Cop Rock." Other television credits include roles on "Hooperman," "Richie Brockelman, Private Eye," "McMillan & Wife," "Murder, She Wrote," "NYPD Blue," "Mannix," "Crazy Like A Fox," "Star Trek: Deep Space Nine" and "Lois & Clark: The New Adventures of Superman."
Born in Charleroi, Pennsylvania on Nov. 1, 1939, Bosson studied drama at Carnegie Mellon University and made her acting debut in the 1968 neo-noir thriller movie "Bullit." She starred as Jane Rogan in the 1984 space opera film "The Last Starfighter." She also appeared in the movies "Mame," "The Education of Allison Tate" and "Little Sweetheart."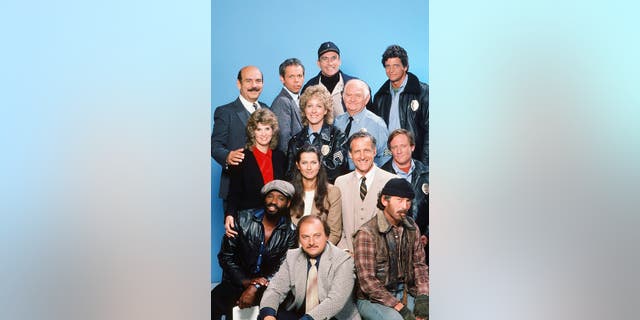 After Jesse shared the news of his mother's passing, celebrities expressed their condolences and paid tribute to Bosson in the comments section of his post.
"Oh Jesse. I'm so sorry. You're mom was so awesome and so strong. I love you. This sucks," wrote actress Ivana Miličević.
"NYPD Blue" alum Sharon Lawrence commented, "Oh Jessie I'm so sorry to read this sad news. Your Mom was such special dame- smart, funny, and committed. She and your Dad were great hosts back in the early NYPD Blue days. I admired her dedication to environmental protection so much. I send hope for comfort for your family during this tough and tender time."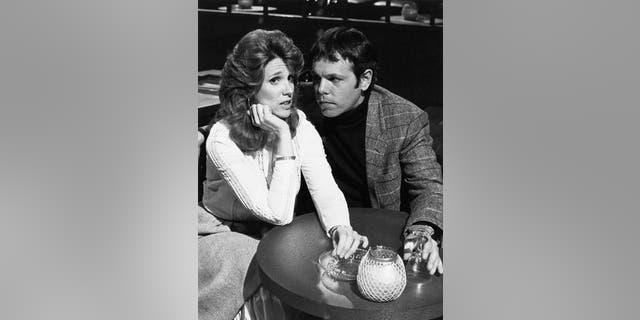 "We love you so much. Best memories of your mama," Marla Sokoloff wrote, along with a red heart emoji.
CLICK HERE TO SIGN UP FOR THE ENTERTAINMENT NEWSLETTER
"I'm so sorry Jesse. Love sent from mine to yours," Erik Palladino commented.
"I'm so sorry man…" Jason Ritter posted with four red heart emojis.
"My sincere condolences Jesse," wrote Amanda Wyss.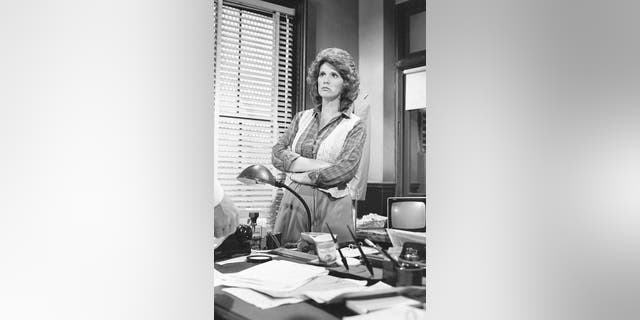 "Dirty Dancing" star Jennifer Grey and "Vegas" alum Jason O'Mara shared red heart emojis.
"Agents of S.H.I.E.L.D." and "NYPD Blue" star Henry Simmons commented, "So sorry, Jesse. Sending love and prayers to you."
Titus Welliver, who starred alongside Bosson in "Murder One," honored the late actress with a tribute on Twitter.
"The beautiful and wonderful Barbara Bosson has left us," he tweeted along with a photo of Bosson. "Colleague, friend and surrogate mother. My heart is shattered by her departure. Bow your heads for her loved ones who are so very devastated by her departure. Love you Babs, you made us all better with your kindness."
Jennifer Tilly, who appeared on "Hill Street Blues" from 1984-1985, wrote on Twitter, "Rip Barbara Bosson, a lovely lady and a fine actress. We did a scene together on my last appearance on HSB. The dierctor [sic] told us "We need some chitchat before Jennifer gets killed." So she asked me about the future & I adlibbed I wanted to take cooking classes & then I got shot."
Bosson is survived by Jesse, Melissa and two grandchildren. 
CLICK HERE TO GET THE FOX NEWS APP