Advertisment
NSW Deputy Chief Health Officer, Dr Jeremy McAnulty is giving an update amid the COVID-19 breakout on the Coral Princess cruise ship.
He said just over 100 crew and four passengers were infected on the voyage, which is sailing to NSW from Brisbane.
He said passengers should be aware of the risks if they go on a cruise, and indicated it was inevitable there would be outbreaks.
"We know there's going to be Covid and flu cases on ships," he said.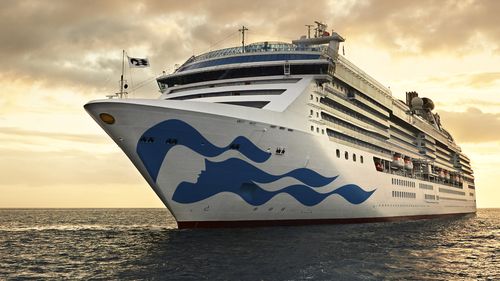 He said there are protocols in place on ships such as testing, treatment and isolation.
He said there are signals including red, amber and green used to signal cases on cruise ships.
The ship is now classed as 'amber'.
He said there would be testing of passengers prior to disembarkation in the next stop, the rural port of Eden, NSW.
The ship is coming into Sydney tomorrow but he couldn't say if passengers would be tested before getting off.
He said the incubation period might mean that RAT tests didn't pick up cases earlier.
All passengers have to take one – plus be vaccinated- but don't have to prove it, aside from completing an online declaration
"It's not surprising, I guess that's part of the information we all need to know, it's not a fail-safe system," he said.
He was asked to respond to calls to talkback radio, saying the ship should not be allowed to dock.
He said there was already a "surge" of cases in the community so there was no reason for that measure.
"COVID is here. We've got to live with COVID. People chose to go on cruises, there are many many places COVID is, cruises are just one of them," he said.