Advertisment
"Harry Potter" author J.K. Rowling sounded off on a new policy out of Southern Australian courts that endorses the use of preferred gender pronouns in the courtroom as a "matter of respect" to ensure "public confidence in the proper administration of justice." 
Rowling blasted the move, saying hypothetically on X: "Asking a woman to refer to her male rapist or violent assaulter as 'she' in court is a form of state-sanctioned abuse." 
The Chief Justice of South Australia issued a Practice Note about pronunciation of names and gender pronouns on Wednesday. It recognized "the correct pronunciation of names and use of the preferred gender pronoun" as "a matter of respect and is an important component of ensuring public confidence in the proper administration of justice," according to the Honourable Chris Kourakis' statement. Jurisdictions in Victoria and Queensland implemented similar policies earlier this year. 
Court will be responsible for facilitating a process where legal practitioners and self-represented litigants can provide guidance and clarification to the courts regarding the "preferred gender pronouns and titles" of a person, according to the guidance. 
DYLAN MULVANEY THINKS IT SHOULD BE 'ILLEGAL' FOR JOURNALISTS TO USE WRONG PRONOUNS: 'BAD JOURNALISM'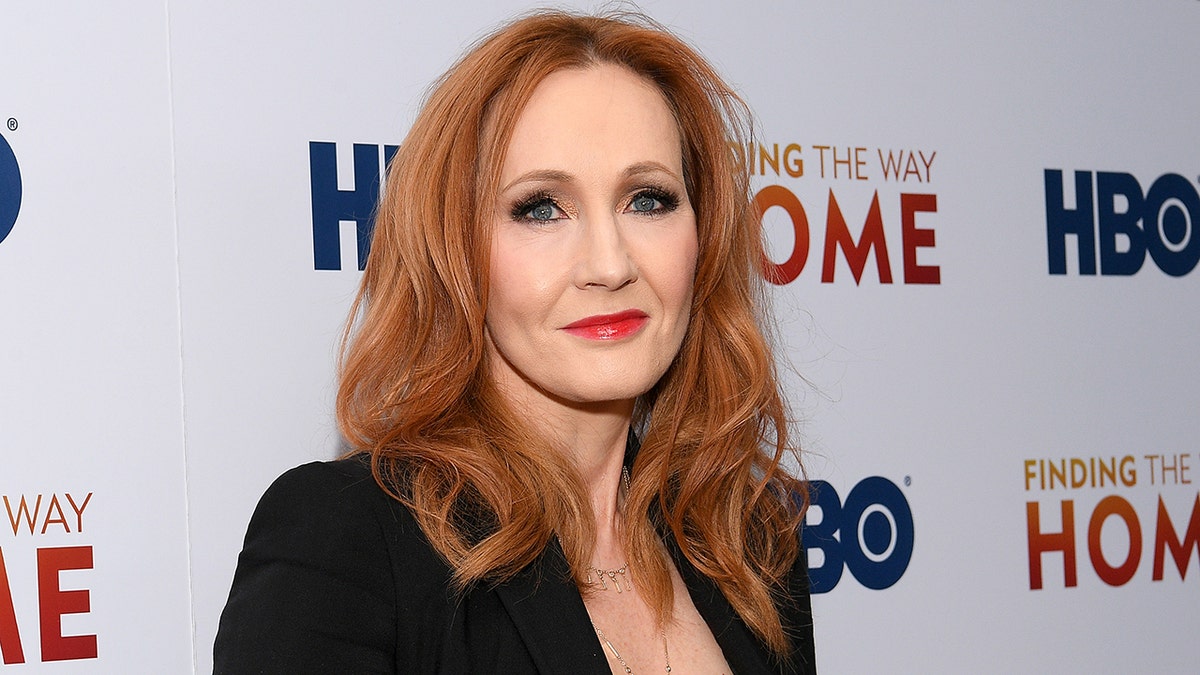 "A practitioner may provide guidance as to the gender pronouns of a person in square brackets directly after the name by inserting the preferred pronoun," the practice note stated. "For example: 'The defendant [they/them]' or 'The defendant uses the pronouns they/them'." 
Rowling cited reporting in the news outlet The Australian in a social media post blasting the policy.
"Asking a woman to refer to her male rapist or violent assaulter as 'she' in court is a form of state-sanctioned abuse," Rowling posted on X, formerly known as Twitter. "Female victims of male violence are further traumatised by being forced to speak a lie."
One user commented, asking "How can people treat women so cruelly? It's sickening" to which Rowling responded: "Misogyny, my friend. Women's pain doesn't count. They must bend the knee to men's feelings, or be punished for non-compliance."
"I can't even imagine being compelled to do this. Sinister," another commented to which Rowling said: "Personally, I wouldn't be compelled, I'd take contempt of court. It's time for mass non-compliance with this bulls***"
AUSTRALIAN BANK GIVES TRANSGENDER EMPLOYEES SIX WEEKS OF PAID LEAVE FOR 'GENDER AFFIRMING CARE'
Fox News Digital reached out to the Courts Administration Authority of South Australia for any additional comment. This article will be updated with any reply. 
Rowling has been a frequent critic of transgender policies and ideology. Most recently, she said she would "happily" spend time in jail if the government in the United Kingdom made it a hate crime to call someone by the wrong pronouns.
"I'll happily do two years if the alternative is compelled speech and forced denial of the reality and importance of sex," Rowling posted on X after one user told her that under the Labour Party, that could mean two years in jail. "Bring on the court case, I say. It'll be more fun than I've ever had on a red carpet."
The message was in response to a photo of lighted letters outside the United Kingdom's Ministry of Justice that said: "Repeat After Us: Trans Women Are Women" to which Rowling responded "no" in another X post. 
For more Culture, Media, Education, Opinion and channel coverage, visit foxnews.com/media.