Advertisment
Colorado Buffaloes two-way superstar Travis Hunter is on track to play Friday night against Stanford for the first time since Week 3 after suffering a lacerated liver. 
Hunter, who was cleared to play earlier in the week and has been practicing, "remains on track to play" Friday night, though the Colorado staff will watch him pregame to make sure he's ready, according to an ESPN report.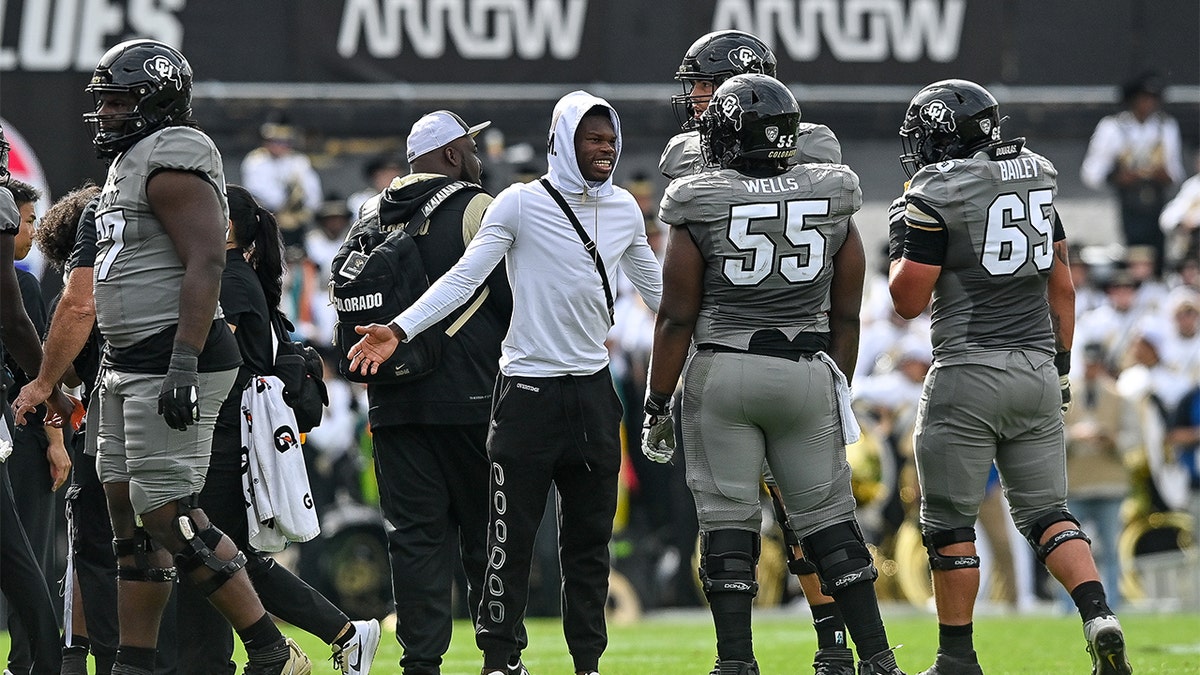 Hunter plays both cornerback and wide receiver for Colorado but will have his snap count monitored, per ESPN. 
COLORADO'S DEION SANDERS RIPS LATE-NIGHT KICKOFFS: 'DUMBEST THING EVER'
In Colorado's opening game of the season against TCU, Hunter was all over the field, ending the game with 129 snaps. Hunter had 11 catches for 119 yards against the Horned Frogs, adding an interception on defense. 
Head coach Deion Sanders said Tuesday he wanted to make sure Hunter wouldn't be "a liability" when he returns to the field. 
"I don't want him to be a liability, I want him to always be a tremendous asset," Sanders said, according to ESPN. "Travis came to me [Monday] morning, saying, 'What more can I do to help us get to the point that we need to get to?' I love the team aspect of Travis 100 percent. I hope he can play."
Hunter suffered the liver injury on September 16th when Colorado State safety Henry Blackburn delivered a late hit.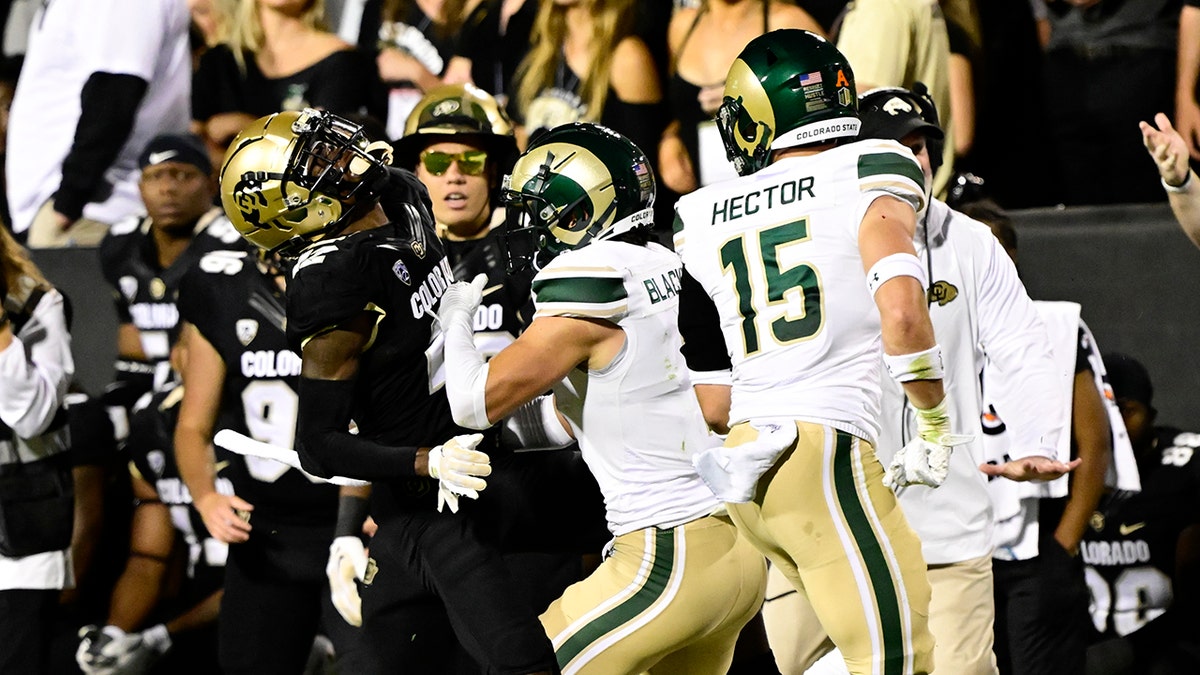 CLICK HERE FOR MORE SPORTS COVERAGE ON FOXNEWS.COM
The illegal hit resulted in an unnecessary roughness penalty for Blackburn and a trip to the hospital for Hunter. 
Blackburn allegedly received death threats due to the hit, which was in primetime. 
Sanders condemned those who reportedly sent death threats to the senior safety. 
"Henry Blackburn is a good player who played a phenomenal game," Sanders said. "He made a tremendous hit on Travis on the sideline. You can call it dirty, you can call it 'He was just playing the game of football.' 
CLICK HERE TO GET THE FOX NEWS APP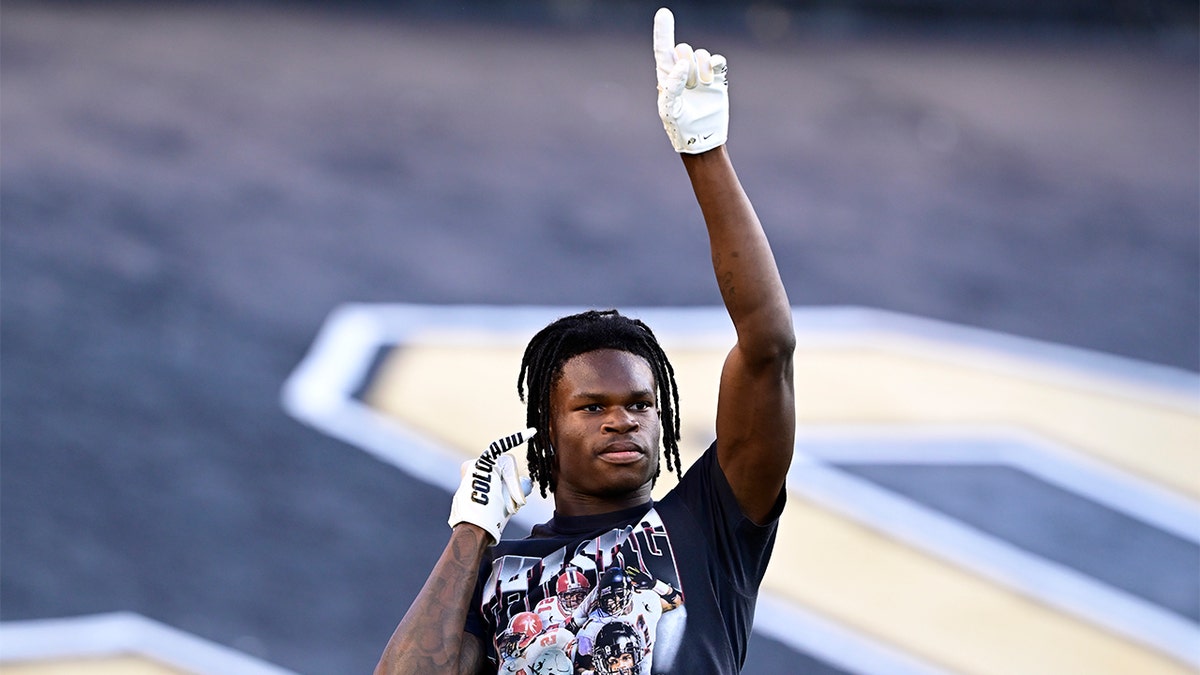 "But whatever it was, it does not constitute that he should be receiving death threats. This is still a young man trying to make it in life. A guy that is trying to live his dream and hopefully graduate with honors or a degree, committed to excellence and go to the NFL. He does not deserve a death threat over a game."
Hunter and Blackburn appeared to bury any animosity between them in late September when Colorado State defensive lineman James Mitchell posted a photo of Hunter and Blackburn shaking hands and meeting.
Colorado and Stanford kick off Friday at 10:00 p.m. ET.
Fox News' Ryan Gaydos contributed to this report.