Advertisment
FIRST ON FOX: Republicans in both chambers of Congress are moving to strike down a U.S. Department of Agriculture (USDA) rule proposal they say pressures schools to adopt the Biden administration's LGBTQ "social experiments."
Florida Republican Rep. Scott Franklin and Kansas GOP Sen. Roger Marshall are introducing resolutions of disapproval on Tuesday aiming to strike down the USDA Food and Nutrition Service's proposed rule changing the interpretation of discrimination on the basis of sex under Title IX in the Education Amendments of 1972 and the Supplemental Nutrition Assistance Program to include sexual orientation and gender identity.
The USDA issued the policy change last year — sparking backlash from Republicans and earning a roadblock by the U.S. Government Accountability Office (GAO).
BIDEN ADMIN CAUGHT PUSHING MISLEADING NARRATIVE ON DIRE BUDGET WARNINGS IMPACTING FIREFIGHTERS, DATA SHOWS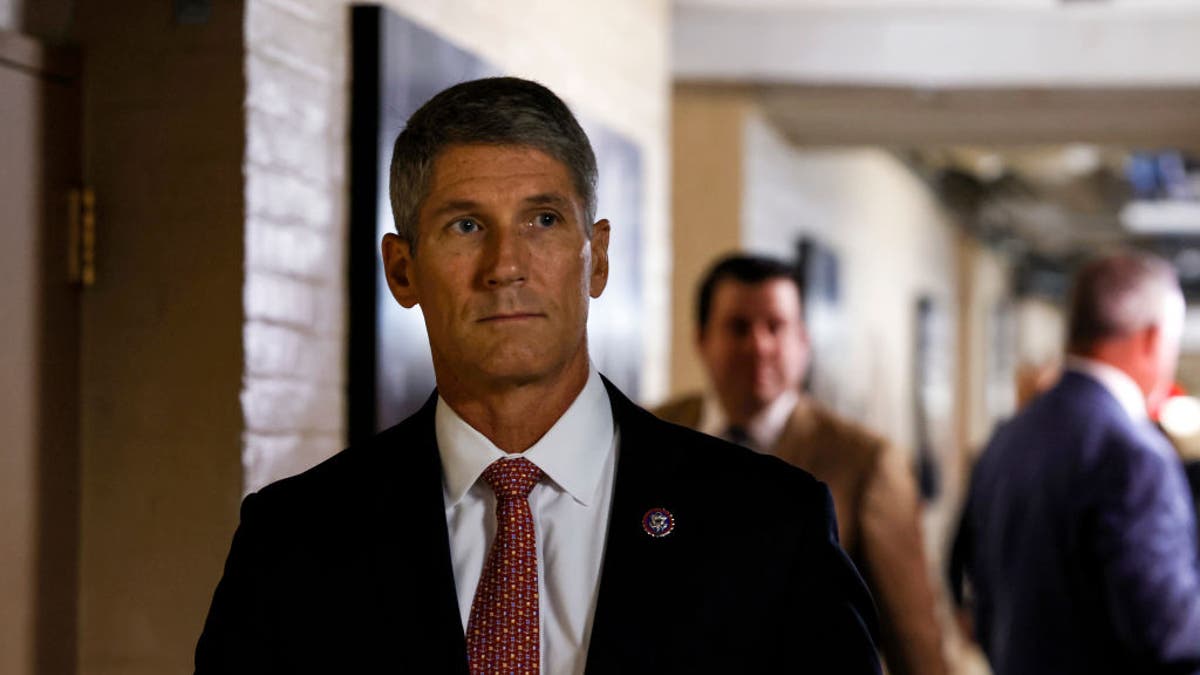 The policy was deemed by GAO to be a rule change and thus subject to the Congressional Review Act, under which the Republicans' resolutions of disapproval originate.
Franklin and Marshall, along with several of their colleagues on the bill, argue the proposed rule could be used by the Biden administration to withhold school lunch funding from schools that do not comply with the change in Title IX interpretations.
"While the Biden White House stoops so low as to use school lunch as leverage in a political game to intimidate school systems into adopting their woke agenda, we've worked hard in Florida to kick progressive culture wars out of the classroom and keep parents in charge," Franklin said in a press release exclusively obtained by Fox News Digital.
"We don't coparent with the federal government," Franklin continued. "The USDA does not have the authority to impose LGBTQ ideology and dangerous social experiments like shared bathrooms and locker rooms on local schools."
"I thank my colleagues for joining me to hold the Biden Administration accountable for this abuse of power," he added.
DESANTIS CAMPAIGN, ELON MUSK TEAR INTO BIDEN WHITE HOUSE OVER LGBTQ-THEMED TWEET ABOUT 'OUR KIDS'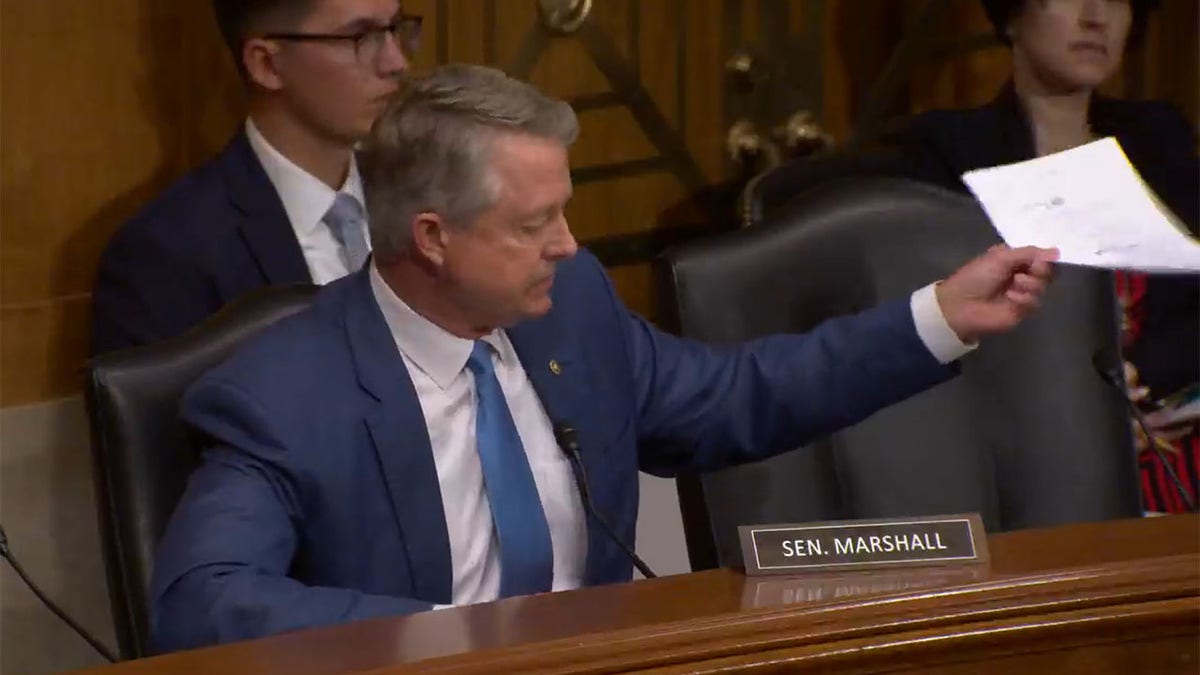 Marshall warned that in "Joe Biden's America public schools must support Democrats' radical transgender movement or they're at risk of losing substantial funding."
The senator said President Biden "is relentless in forcing his misaligned values on the American people and children," and that he and his colleagues in Congress "must stop this policy dead in its tracks to protect access to school lunches for students across the country and send a clear message to this Administration: stop weaponizing the federal government in your pursuit of indoctrinating children."
"The USDA has NO authority to require biological boys to be given access to girl's bathrooms and locker rooms, nor do they have the power to allow biological boys to compete against biological girls in girls' sports," he added.
One of the bill's original co-sponsors, Republican Texas Rep. Randy Weber, said the "Biden Administration wants to cut lunch funding at schools that refuse to participate" in its "woke gender frenzy."
"Parents who wish to shelter their children from this madness shouldn't have to worry about whether transgender indoctrination is the price for a school lunch," Weber said. "We are fighting against draconian overreach by USDA to ensure that our children's lunches aren't held hostage."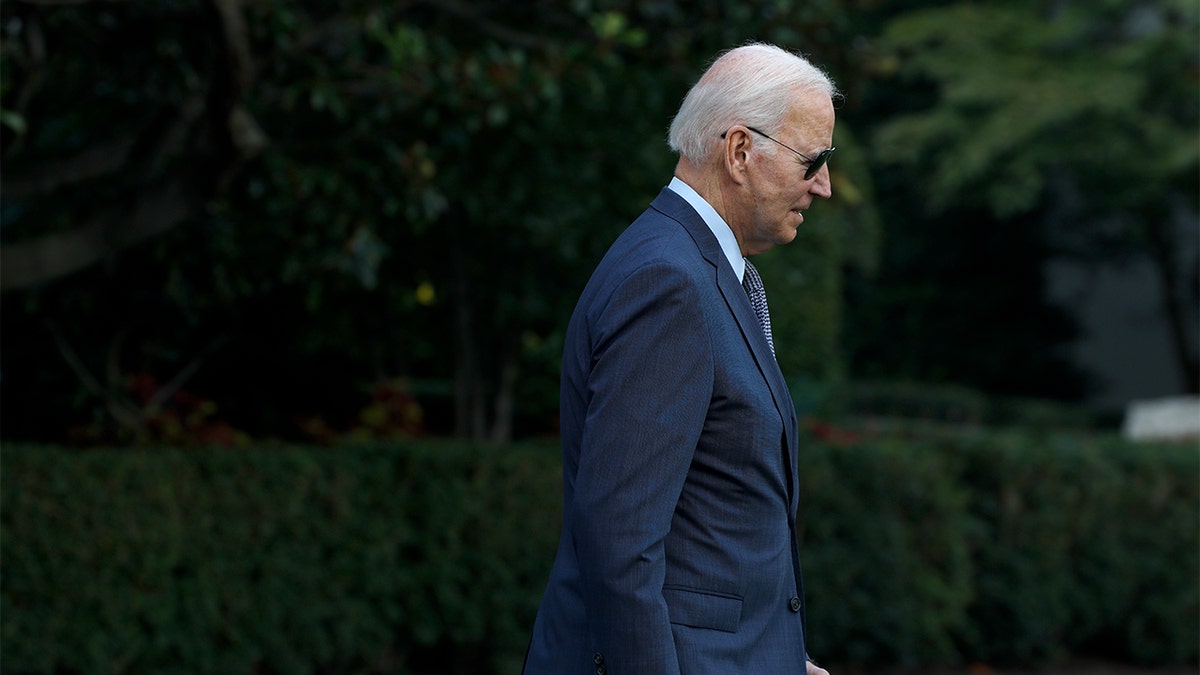 Fellow original co-sponsor Florida Republican Rep. Gus Bilirakis said the "federal school lunch program provides essential nutrition for many of Florida's most vulnerable children," and that for "some, it is the only consistent meal they can rely upon."
"This critical program should not be held hostage by the Biden Administration's continued attempts to force its liberal ideology and a woke agenda down the throats of all Americans," he added.
Franklin's House version of the resolution has already garnered 18 co-sponsors across the spectrum of the GOP, from hardliner Republicans to moderate party members.
The original cosponsors include Weber and Bilirakis as well as GOP Reps. Doug Lamborn of Colorado; Michael Guest of Mississippi; Bill Posey and Greg Steube of Florida; Brad Finstad of Minnesota; Mary Miller and Mike Bost of Illinois; Andy Ogles of Tennessee; Tracey Mann of Kansas; Nancy Mace and Jeff Duncan of South Carolina; Clay Higgins of Louisiana; John Moolenaar of Michigan; Adrian Smith of Nevada; Roger Williams of Texas; and Jim Banks of Indiana.
CLICK HERE TO GET THE FOX NEWS APP
Additionally, the resolutions are receiving support from outside conservative organizations Heritage Action, the Alliance Defending Freedom, and CatholicVote.
A USDA spokesperson pointed Fox News Digital to a September 2022 blog post that the department push would not affect student lunch funding.