Advertisment
An escaped murder suspect, who police say fought his way out of custody after feigning an injury, has a history of attacking officers, court records reveal.
After the Sept. 6 arrest of Christopher Haynes, 30, police took him to George Washington Hospital to check out his claims of an ankle injury. When an officer tried to handcuff him to a gurney, he allegedly overpowered the officer and fled without shoes on.
"While an officer was changing out Haynes' handcuffs at the hospital to cuff one hand to a gurney located in a hallway, Haynes physically assaulted the officer and fled from the hospital with one handcuff still attached to his right wrist," Metropolitan Police said in a statement.
He outran two officers and remains at large.
MURDER SUSPECT CLAIMS ANKLE INJURY THEN OUTRUNS COPS IN ONE SHOE
WATCH: Escaped murder suspect seen sneaking through backyard patio
The escape prompted George Washington University to go into lockdown and ask students to shelter in place, and Metropolitan Police Chief Pamela Smith launched an internal investigation into the circumstances of the getaway. 
However, police have received numerous leads on his whereabouts – including surveillance video showing him sneaking through someone's backyard near the hospital.
This was not Haynes' first violent encounter with police.
Court records show he has pleaded guilty to resisting arrest by force, was tried in absentia in a hit-and-run case, and he has been accused of failing to appear in court and violating the conditions of his pretrial release in Prince William County, Virginia.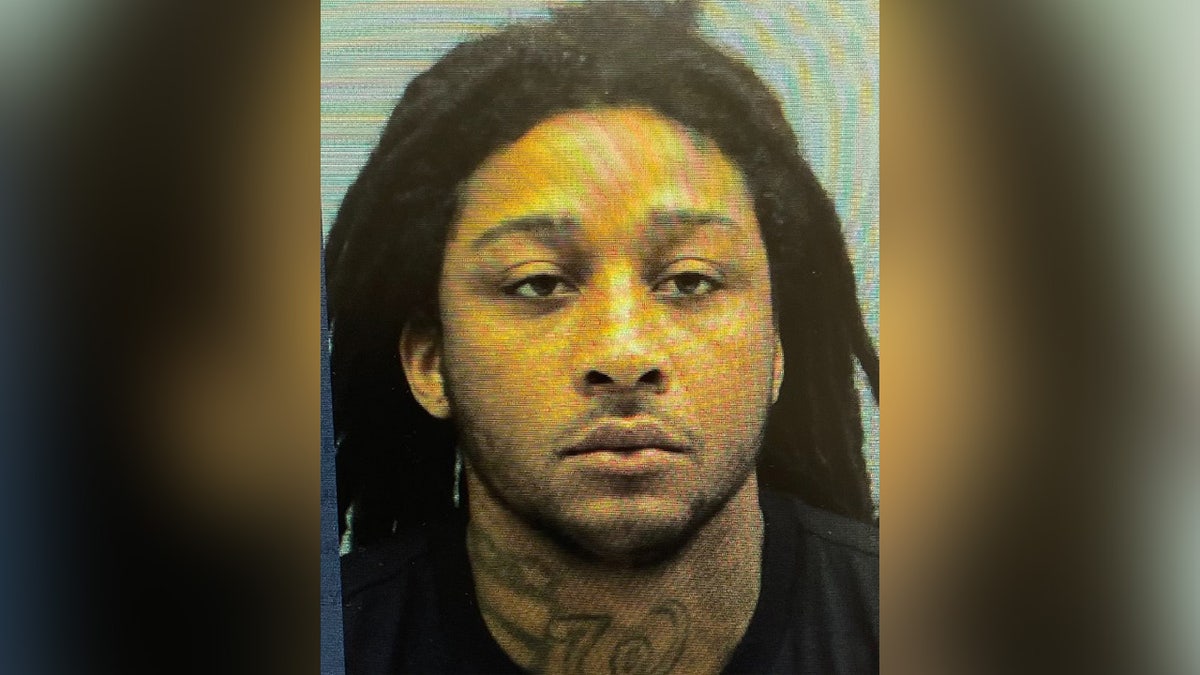 ESCAPED KILLER SHOT AT BY PENNSYLVANIA HOMEOWNER WHILE ON THE RUN, POLICE SAY
Circumstances of another guilty plea show he tried to run over three county bicycle officers with a car, FOX 5 DC reported.
Haynes pleaded guilty last year to three counts of attempted malicious wounding of law enforcement officers. He rammed their bikes and fled. Other officers caught up with his car, and he escaped on foot again.
He was given two years in prison – but all but seven months of that sentence were suspended, according to the station.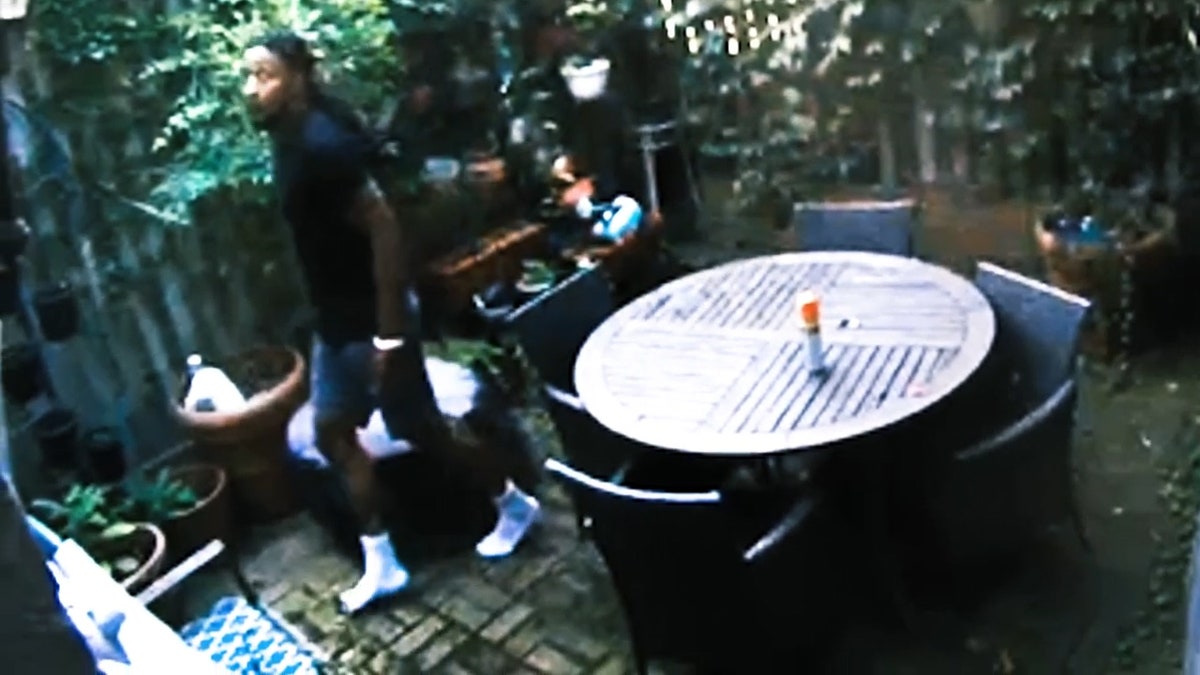 Police describe Haynes as 6 feet tall, 205 pounds with a "medium brown complexion." He has a Washington Nationals tattoo on his neck and was last seen with shoulder-length dreadlocks wearing a black shirt, gray shorts, white socks and a handcuff hanging from his right wrist.
In Washington, D.C., Haynes is accused of fatally shooting a man named Brent Hayward, 33, on Aug. 12 and leaving a second victim hospitalized with life-threatening injuries.
Police are asking anyone with information on his whereabouts to call 202-727-9099 or text the tip line at 50411. A $30,000 reward is being offered in the case.