Advertisment
"And he was transfigured before them; his face shone like the sun and his clothes became white as light" (Matthew 17:2).
This verse comes from the Gospel of Matthew, one of the three synoptic Gospels in the New Testament of the Bible.
Not much is known about St. Matthew, who is credited with writing the Gospel of Matthew, says Christian website Overviewbible.com. 
When Matthew was called by Jesus to be one of his disciples, he was employed as a publican, or tax collector. 
This was "one of the most reviled professions in ancient Judaism," said the site. 
GOD'S TIMING IS PERFECT, EVEN WHEN THINGS SEEM TO GO WILDLY WRONG, SAYS WASHINGTON PASTOR
And though he's one of the authors of the Gospels, "there are just seven mentions of him in the entire Bible," said the same source. 
The verse is Matthew's account of the Transfiguration, an event that is noted in all three of the synoptic Gospels.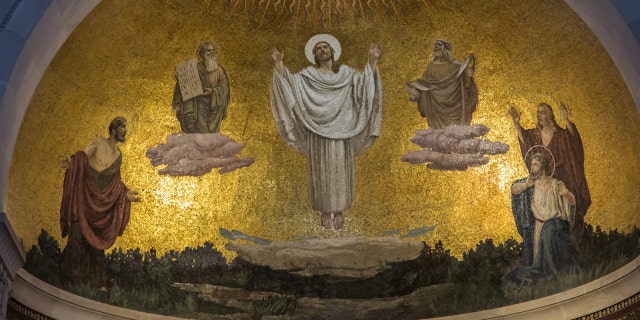 "On August 6 each year, Catholics and some other Christians celebrate the Transfiguration," Fr. Matthew Schneider, LC, told Fox News Digital. 
Schneider is a priest with the Legionaries of Christ, a Roman Catholic clerical religious order, and was ordained in 2013. He is currently in North Carolina. 
The Transfiguration "is a moment when Jesus goes up the mountain with his three closest disciples – Peter, James and John – and his looks transformed to be more glorious," he explained.
GOD'S LOVE IS WORKING WITHIN EACH HUMAN, SAYS OHIO-BASED JESUIT PRIEST
In the early Church, there were debates regarding the divinity and humanity of Jesus, Schneider said.
"Ultimately, the Church determined correctly that Jesus is both God and man," he said.
"Throughout the Gospel, we see Jesus as man," he said, "and his divinity only peeks out here or there when he performs a miracle like curing someone or walking on water."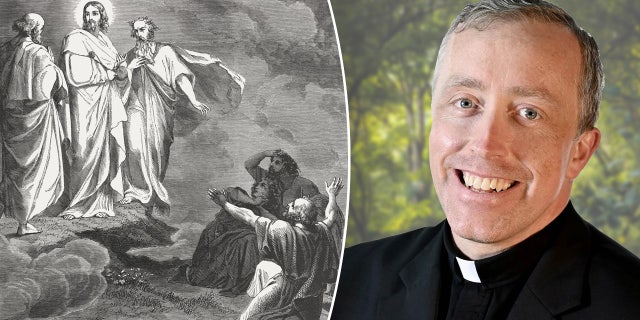 The Transfiguration is different, however. 
"In the Transfiguration, instead, we see his divinity clearly. We see, 'His face shone like the sun and his clothes became white as light,'" said Schneider. 
The Gospel notes that "the apostles are overwhelmed by his glory and hide their faces," and that "Jesus' divinity is so overwhelming."
GOSPEL OF LUKE'S 'PARABLE OF THE SOWER' ILLUSTRATES NEED TO EVANGELIZE ALWAYS, SAYS 'BIBLE MEMORY MAN'
The experience of the Transfiguration was an echo of similar experiences of Moses and Elijah in the Old Testament. 
"Moses' face was so bright after talking to God that he needed to put a cloth over his face," said Schneider, referencing Exodus 34:29-35.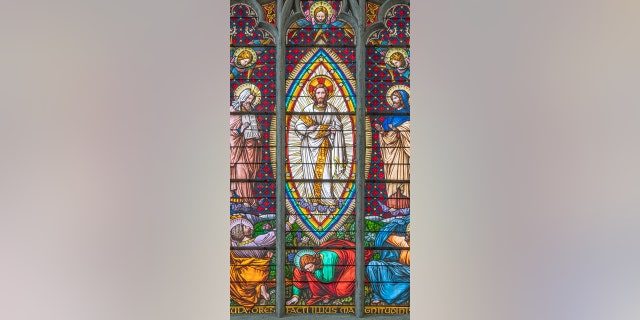 In 1 Kings 19:11-13, Elijah "hid his face because he knew how glorious God was," he said.
"In Jesus, God shows his face in a way all of us can handle. However, with the Transfiguration, the divine glory shines through again," Schneider said. 
CHRIST BRINGS DIVINE ORDER TO THE BURDENS AND LABOR OF EVERYDAY LIFE, SAYS OHIO PRIEST
And while in the current day, some may only think of Jesus as a man, or only as God — both are incorrect. 
"He is God, too, not just man," said Schneider. "Others can spiritualize him and think of Jesus as only God, but he is man, too, not just God."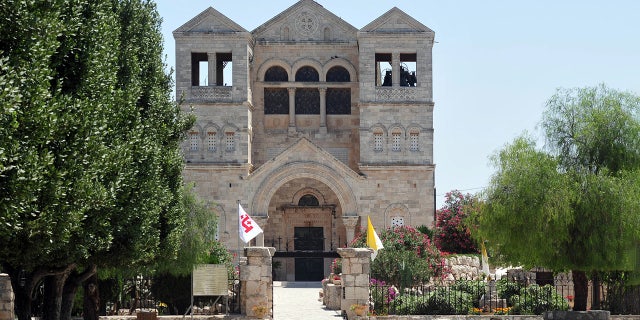 This does not mean that Jesus is 50% God and 50% man, but rather that Jesus is both fully God and fully man, he said. 
The Transfiguration was also a display of all three persons in the Trinity, said Schneider. 
"Worship is the appropriate reaction if we realize we are in the presence of God."
"We see Jesus, we see the Holy Spirit in the cloud that overpowers them, and we hear the Father who says, 'This is my beloved Son, with whom I am well pleased,'" he said.
CLICK HERE TO SIGN UP FOR OUR LIFESTYLE NEWSLETTER
The response of the apostles toward the transfigured Jesus should be an example for humanity as a whole, said the priest.
"With all this glory of God, we need to ask about our response to God's glory," said Schneider. 
CLICK HERE TO GET THE FOX NEWS APP
"Many people will remain indifferent, but that seems wildly inadequate if he really is God … We see a bit of an example with the apostles: 'They fell prostrate, and were filled with awe,'" he said. "This is an indication of worship."
He added, "Worship is the appropriate reaction if we realize we are in the presence of God."