Advertisment
An "armed dispute" at a fitness center in Seattle, Washington, was resolved by police and SWAT Wednesday evening after a suspect entered the facility with a gun and began scaring customers, Seattle police said.
A 42-year-old man, who was not identified further, was arrested near a Gold's Gym in the 400 block of Broadway East after allegedly holding a man at gunpoint following a dispute, Seattle police said. 
The man was booked into the King County Jail for assault and unlawful imprisonment.
According to Seattle police, a hostage negotiation team spoke with the man and eventually got him to comply with instructions so that SWAT could safely move into the building. He was then taken into custody.
SEATTLE POLICE OFFICER FED UP WITH CRIME CRISIS CHALLENGING DEMOCRAT INCUMBENT CITY COUNCILMAN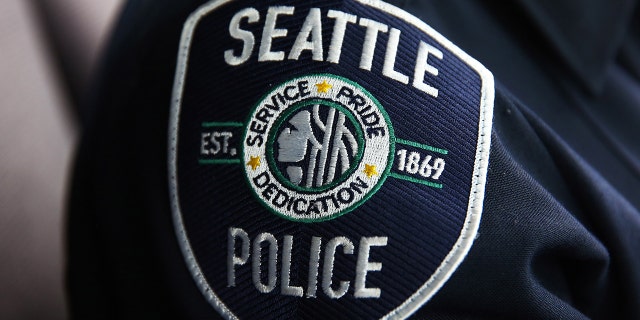 Several people had "sheltered in place" inside the fitness facility "until it was safe for them to evacuate," police said, adding that only minor injuries were reported at the scene.
The department also said the firearm used during the incident was recovered and will be entered into evidence.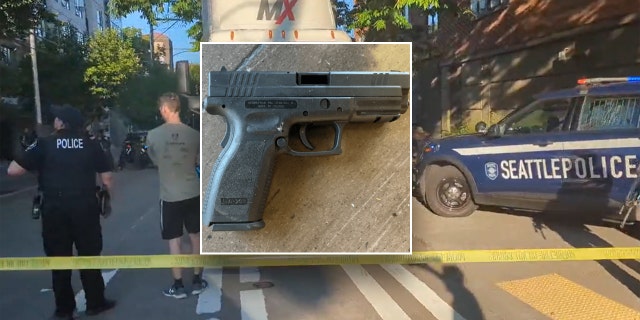 Once the suspect was in custody, SWAT "searched and secured the business" before deeming it safe to return to normal operations.
FEDERAL JUDGE BLOCKS SEATTLE POLICE FROM ENFORCING GRAFFITI BAN 
As the incident was unfolding, a massive police presence began gathering outside the gym, which is next to QFC grocery store in a busy shopping area on Broadway and Republican.
"Police are investigating reports of an armed subject in the 400 block of Broadway East. Please stay out of the area. More information to follow," Seattle police tweeted when the response was active earlier on Wednesday.
CLICK HERE TO GET THE FOX NEWS APP
Videos and photos posted online showed dozens of police officers and emergency vehicles in the surrounding blocks during the stand-off. 
Roads were also closed off to those passing through the area.