Advertisment
While major media outlets have decided to ignore President Biden ripping a reporter for asking him "dumb questions" throughout his term, there was often fierce attention paid to former President Trump's spats with the Fourth Estate.
After Biden blasted New York Post reporter Steven Nelson last week for asking a "dumb question" about allegations that as vice president, Biden received $5 million from a Ukrainian executive working on the same energy firm as his son Hunter, both CNN and MSNBC ignored the exchange, according to searches of their transcripts. The New York Times, Washington Post and other major legacy outlets also skipped the story, Fox News Digital found.
But those outlets often berated Trump for any spat he had with journalists during the historically acrimonious relationship he had with the press in office and mourned the lack of decorum.
Outlets including The New York Times, Axios, CNN, Washington Post and NBC have called Trump out for "viciously attacking" journalists, and encouraging an environment that is dangerous for them.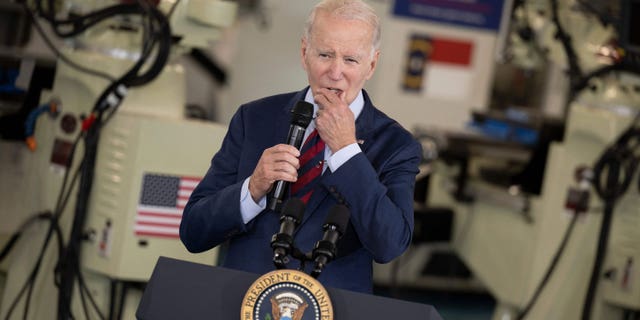 BIDEN'S HABIT OF SNAPPING AT REPORTERS CONTINUES AFTER HITTING 'DUMB' QUESTION FROM NY POST JOURNALIST
In 2020 Washington Post journalist Margaret Sullivan blamed Trump's attacks on the press as having led to violence against journalists during the 2020 riots following the death of George Floyd at the hands of Minneapolis police officers.
Members of the Chicago Tribune, Reuters, and MSNBC's Ali Velshi were roughed up while covering various demonstrations, either by protests or rioters, prompting Sullivan to pen a headline, claiming, "Trump has sown hatred of the press for years. Now journalists are under assault from police and protesters alike."
Commenting on the same incidents, CNN media reporter Oliver Darcy wrote at the time, "It goes without saying that such attacks are reprehensible. But they are even more sinister given the actual attacks against the press."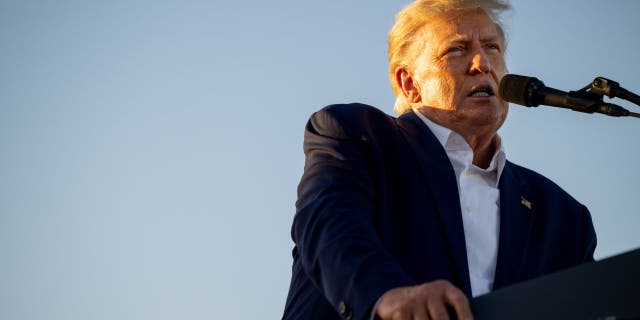 BIDEN APPEARS TO LOSE HIS COOL AFTER REPORTER'S QUESTION ON DIVISIVENESS: 'GO BACK AND READ WHAT I SAID'
New York Times media correspondent Michael Grynbaum wrote at the end of 2019 that Trump's constant rhetoric about the media being "fake news" made that year "the darkest yet for journalists in the Trump era."
The reporter added, "Mr. Trump's vilification of the news media is a hallmark of his tenure and a jagged break from the norms of his predecessors: Once a global champion of the free press, the presidency has become an inspiration to autocrats and dictators who ape Mr. Trump's cry of 'fake news.'"
In 2022, CNN host Jim Acosta likened Trump's clashes with him to physical abuse. Acosta, who routinely engaged in tense exchanges with Trump during White House press conferences, told CNN colleague Don Lemon that he still had "marks on my back" from his time covering the White House during Trump's presidency.
In an exclusive Axios interview from 2018, reporters Jonathan Swan and Jim VandeHei lectured the then-president over his attacks on the press, with Vandehei aggressively asking Trump whether some part of him worried his "enemy of the people" dings against the media will encourage violence against the press.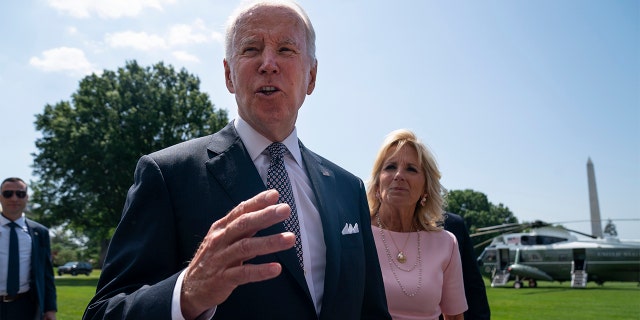 REPORTERS ERUPT ON JEAN-PIERRE OVER BIDEN NOT TAKING QUESTIONS FROM THE PRESS POOL: 'THAT IS NOT TRUE'
Trump defended his points as his "only" way to fight back against media criticism of him.
Biden won plaudits from media commentators for promising to restore the relationship with journalists. While the tensions between him and the media have never risen to the level of Trump's era, he has lashed out at reporters multiple times throughout his presidency, with those exchanges often making little more than a ripple in the press.
He recently told a reporter to "shush up" while he was meeting with the Australian prime minister at the latest G-7 summit in Japan.
The president also demanded a reporter give him a break after being pressed on his family's business relationships in February.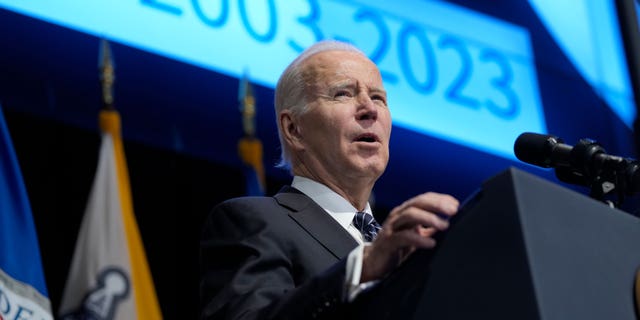 BIDEN SNAPS AT REPORTER OVER QUESTION ABOUT FAMILY'S BUSINESS RELATIONSHIPS: 'GIVE ME A BREAK, MAN'
During a heated exchange with a reporter about debt ceiling negotiations in May, Biden accused the reporter of not listening.
"Well, you didn't listen, either, so why should I even answer the question?" Biden told the reporter. In an example of a time that did receive extensive attention, Biden muttered on a hot mic that Fox News reporter Peter Doocy was a "stupid son of a b—h" for his question about inflation last year being a possible political problem.
He snapped at a reporter last year to "count, kid" when asked about 2022 candidates not appearing alongside him, and told another one last year he sounded like a Republican when he was asked about an economist warning of a possible recession. To another questioner last year about abortion, he said they should "get educated" on abortion. 
In 2021, he barked at CNN's Kaitlan Collins that she should find a different profession for her question about Vladimir Putin, for which he later apologized.
On the other hand, members of the press have often been irritated by a lack of access to the president. 
One longtime Washington correspondent told Fox News Digital in April that the expectation that Biden should stand before reporters and consistently answer questions was "pretty basic."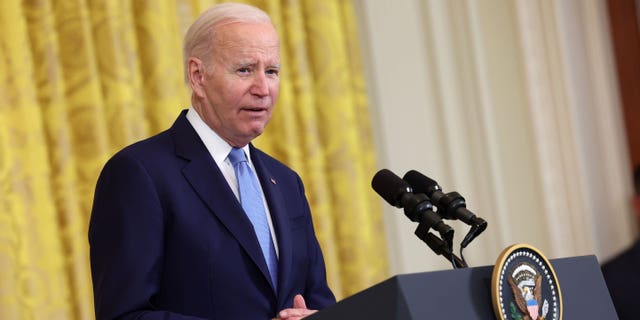 CLICK HERE TO GET THE FOX NEWS APP
"I think there's a lot of frustration that there have been so incredibly few press conferences and so few opportunities generally to ask questions of the president," they said. "It's a fundamental thing. You know that the press corps has a job and it's not just reporters trying to get questions asked for their own personal well-being… You're representing your viewers and your readers and your listeners."
CNN and MSNBC didn't reply to a request for comment.