Advertisment
A Florida man was arrested Sunday after cutting off his ankle monitor, barricading himself inside an apartment and jumping out of a window in the apartment, according to officials.
The Sumter County Sheriff's Office responded to the Sandalwood Apartments in the city of Wildwood at around 3:54 a.m. Sunday after multiple reports of a driver breaking into apartments after crashing a car into one of the buildings. 
When deputies arrived, they discovered the suspect, later identified as 44-year-old Corey Michael Payton, who barricaded himself inside a second-story apartment he was burglarizing, the sheriff's office said in a press release. 
Payton threatened to shoot deputies, leading authorities to evacuate several apartments they considered to be in danger. 
FLORIDA WOMAN WHO FATALLY SHOT NEIGHBOR IN YEARSLONG FEUD OVER VICTIM'S KIDS IS GRANTED BOND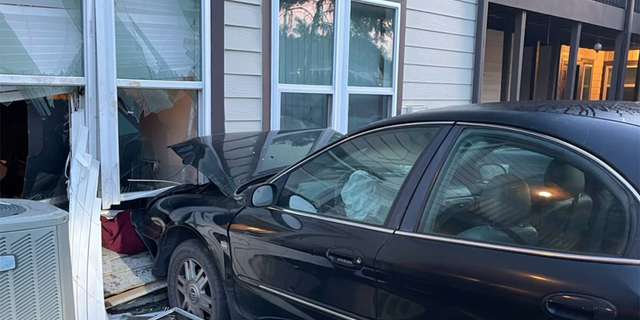 The sheriff's office's S.W.A.T. team ultimately responded to the scene and a Crisis Negotiations Team established verbal contact with Payton through a second-floor window he had broken out.
Officials had been negotiating with Payton to surrender peacefully for several hours before he dove out of the second-story apartment window and landed on the ground.
A Villages Fire Rescue crew at the scene attempted life-saving measures before Payton was flown by helicopter to a regional trauma center.
FLORIDA MAN ARRESTED NEARLY FOUR DECADES FOLLOWING COLD CASE MURDER IN CALIFORNIA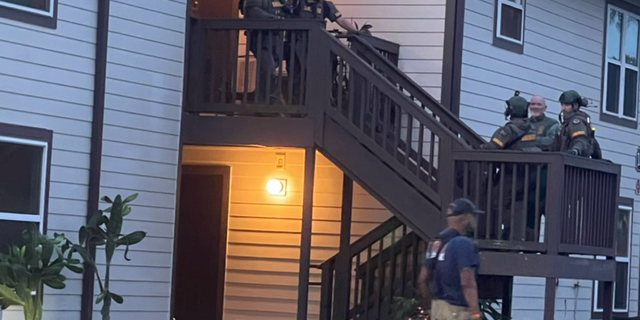 Deputies checked out the inside of one of the burglarized apartments and found Payton's ankle monitor. He was on parole for burglary and on supervised release. 
CLICK HERE TO GET THE FOX NEWS APP
An arrest warrant was issued on June 9 after he violated his parole, the sheriff's office said. Payton has an extensive criminal history that includes 139 prior felony charges with 30 total felony convictions. 
Payton's charges for Sunday's incident are still under investigation but will include burglary to an occupied dwelling, burglary to a dwelling and multiple counts of criminal mischief. 
He will be booked into the Sumter County Detention Center when he is released from the hospital.