Advertisment
The press is having a fine old time kicking around CNN chairman Chris Licht. I'm a bit more sympathetic, since I think he's basically taking on Mission Impossible.
But there's a sense of glee and gloating about Licht that I don't fully understand. His goal, when he took the job a year ago, was to restore the network's shredded reputation and return to down-the-middle journalism. He's made plenty of mistakes, but steering that ocean liner in a different direction is a gargantuan task.
CNN long had the problem, including the years when I worked there, that people tuned in when there was a war or impeachment or natural disaster, but the numbers dropped when things were calm.
Plenty of pundits are dunking on Licht in the wake of a deep-dive Atlantic piece that casts him as a man whose job is in jeopardy. That seems overstated, given that he just needs the approval of the man who hired him, David Zaslav, the head of Warner Brothers Discovery, which bought CNN's parent company. Zaslav's hiring of a loyalist as chief operating officer last week has fueled the rumors that Licht is on shaky ground, though every corporation needs a COO.
WHY THE MEDIA HAVE TURNED ON RON DESANTIS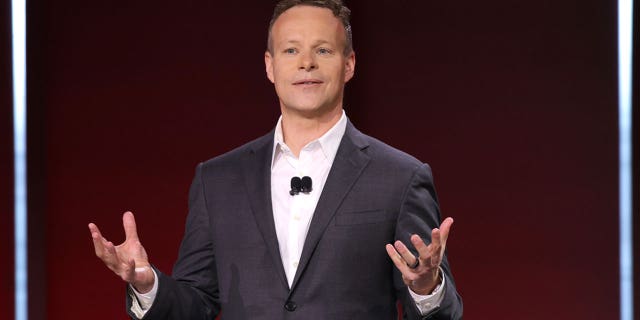 Licht granted unusual access to author Tim Alberta because he envisioned a triumphal piece a year later. Instead, with ratings and profits way down, "Licht had lost the confidence of his own newsroom … Every move he made, big programming decisions and small tactical maneuvers alike, seemed to backfire."
Chief among these, for the guy who helped create "Morning Joe," was moving anti-Trump, anti-Republican host Don Lemon from prime time to the new morning show – only to have to fire him for being excessively opinionated and consistently clashing with his female co-hosts.
A smaller example: Abandoning the newsroom-level office of his predecessor, Jeff Zucker, and moving up to the 22nd floor – where he's an unseen presence for most CNN staffers.
Perhaps his most frustrated complaint about critics who lean left is that pushing for more Republican guests "doesn't make me a fascist right-winger who's trying to steal Fox viewers."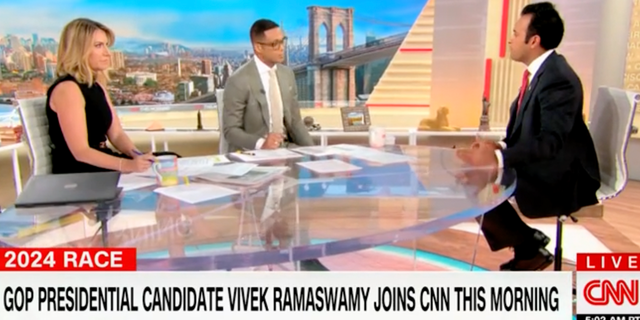 The chairman's constant criticism of the Zucker era – when CNN's ratings were generated by slamming Trump and being MSNBC Lite – was not appreciated by anchors and other people hired by Zucker who think he shouldn't have been fired.
"Licht told friends he was convinced that Zucker – whose legacy he was undermining daily with rhetorical recriminations about past damage to CNN's brand – was retaliating by pushing hit pieces on him."
Zucker is increasingly criticizing CNN's performance since his ouster, and his spokeswoman doesn't deny it. "It is wholly unsurprising that Jeff Zucker, the architect of CNN's unprecedented success, would have deep misgivings about the direction the network has taken since he left," Risa Heller told the New York Times. 
(Zucker has also told people that CNN used his failure to disclose his relationship with his top deputy, Allison Gollust, as a pretext to dump him. "I gave them a gun, and they shot me with it," he's quoted as saying.)
Perhaps the low point of Licht's tenure was the town hall with Donald Trump, who steamrolled moderator Kaitlan Collins despite her best efforts. Licht  hoped the event would show that they could be fair to the Republican front-runner while holding him accountable. 
Instead, there was a mini-revolt within the network: "Republicans were angry at CNN. Democrats were angry at CNN. Journalists were angry at CNN. The only one who wasn't angry, it seemed, was Trump."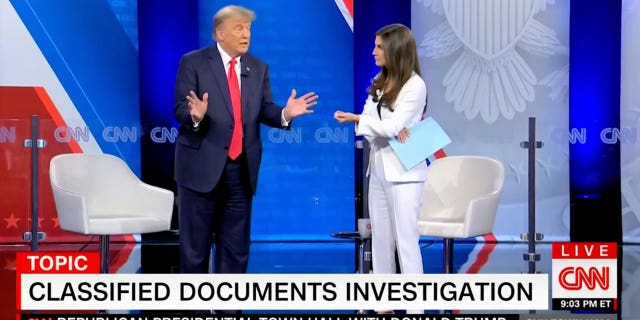 HOUSE HOLDS ITS NOSE AND APPROVES BIDEN-MCCARTHY DEBT DEAL
Only Zaslav knows his level of confidence in Licht, and Alberta turned down his offers to speak on background or with quote approval, saying he had to be on the record.
It's been a rocky year, including 300 layoffs that Licht had to announce, and it's hard to regain the confidence of the troops once you've lost it, but most bosses at media conglomerates aren't loved. I still don't quite grasp the Licht-must-go crowd, but they have a lot of friends in the press.
SUBSCRIBE TO HOWIE'S MEDIA BUZZMETER PODCAST, A RIFF ON THE DAY'S HOTTEST STORIES
Licht told the Atlantic: "I would say that for anyone who does want me to fail – what are you going for? Who would you want in this seat? You want a journalist? You want someone who has a direct line to the corporation and can make a phone call and go, 'Hey, what the f***?' Do you want someone who's done the job? Who's done a lot of the jobs? Who understands exactly what it takes to do what I'm asking?"
CLICK HERE TO GET THE FOX NEWS APP
That's really the end-game question. Licht, for all his stumbles, is fighting for a return to fair journalism. If he gets shot, why would his successor, even if more charming, be a major improvement?