Advertisment
Ten puppies are looking for their forever home after being dumped on the side of the road in Georgia. 
According to a Facebook post by the Burke County Animal Services, the adorable puppies were left on the side of the road on Wednesday, May 24.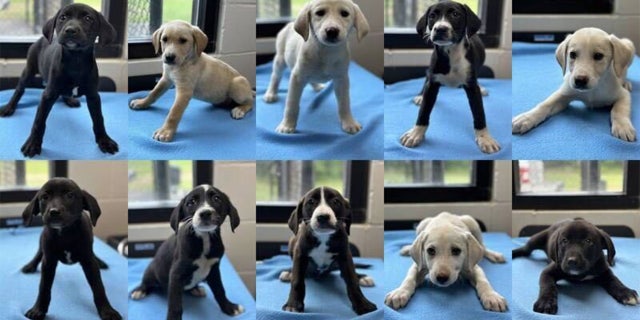 The animal organization says that witnesses say they saw a silver Sedan leaving the area shortly after the puppies were found.
WASHINGTON, D.C., RESCUE DOG UP FOR ADOPTION FOR NEARLY THREE YEARS IS STILL SEARCHING FOR LOVING HOME
In the images of the puppies shared by the shelter, the puppies appeared to be a variety of breeds with some being black, brown and yellow colors. The organization shared online that they do not know the specific breeds of the puppies yet. 
The puppies will be up for adoption on June 1 at a first come, first served basis, the shelter shared. 
CLICK HERE TO GET THE FOX NEWS APP
Anyone with information on who may have dumped the puppies is asked to call Burke County Animal Services at (762) 225-6462.