Advertisment
A high school cheerleader was fatally shot while leaving a house party over the weekend and the suspect remains at large, police say.
According to a news release by the Phoenix Police Department, 17-year-old Desiree Rivas was struck by gunfire and killed on Sunday, May 14 while leaving a house party in a local neighborhood. 
Just after midnight, police arrived at the scene after reports of shots fired in the neighborhood, firefighters pronounced the Cesar Chavez High School student dead at the scene.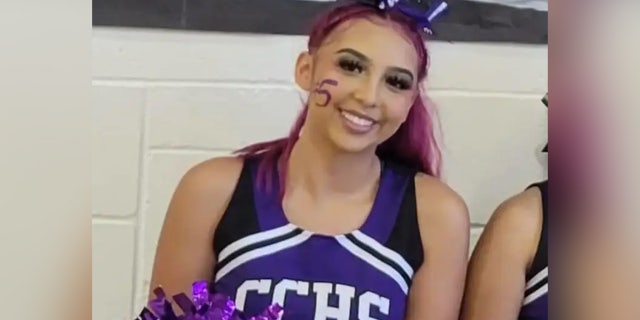 Neighbors recalled to FOX10 the loud gun shots and said that they noticed what looked like teenage boys running.
"I was in the bed and I heard these gun shots, and they were loud. It seems like they were right in my yard. They were so loud," said April Stokes. "I was scared to get up because I didn't know where they were coming from, since they sounded so close."
RHODE ISLAND MAN FOUND GUILTY OF VIETNAM VET'S MURDER
"I heard five, maybe six shots, two different guns, you know. It sounded pretty close," said one man. "I wasn't able to sleep with the chopper up, going around for about five hours or so."
Right after the gunshots, Stokes said she noticed something outside her window.
"I saw these boys – looked like teenage boys – running from across the street there. From one house to the other," said Stokes.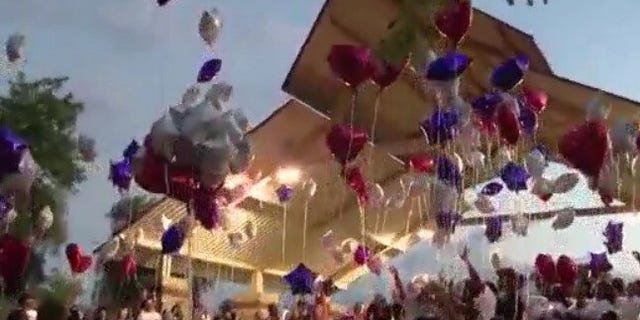 The young girl was described by her teammates as an "amazing friend, athlete, and student."
BRONX MOTHER INDICTED IN DROWNING DEATH OF 7-YEAR-OLD DAUGHTER
"It is with the heaviest of hearts that I post about the tragic loss of our amazing friend, athlete, and student Desiree," an Instagram post from the team reads. "Our hearts are broken into a million pieces. There will be extra counselors on campus tomorrow to help us all work through this tremendous loss. May Dessy rest in peace and be surrounded by love and light. We love you, Desiree."
"Our hearts are broken into a million pieces."

— Cesar Chavez High School Cheer, Instagram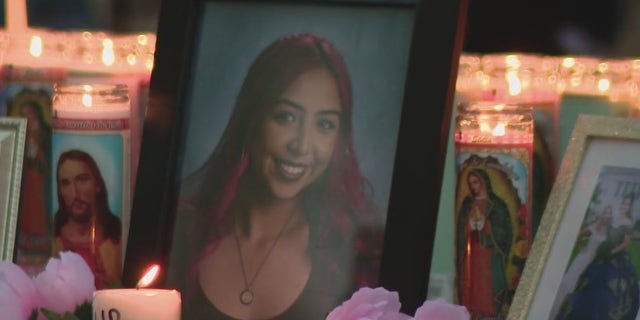 On Monday, May 15, over 100 family and friends gathered to honor the young life lost too soon. There were candles, flowers, and pictures. Everyone brought balloons and let them go in her honor.
"She touched so many people. I mean, you never know how relationships are at school. They come home, and they don't talk about it because they're doing homework and stuff like that," her father Danny Rivas said at the vigil. "This brought my spirits up a little bit. I have to make it through this week to make sure that everything goes well for her because I want to send her off properly."
CLICK HERE TO GET THE FOX NEWS APP
Police do not currently have any information on a suspect or suspects and are asking community members to reach out the Phoenix Police or Silent Witness at 480-WITNESS or 480-TESTIGO for Spanish.