Advertisment
The Biden team is expected to hire Julie Rodriguez, who currently serves as a senior adviser in the White House, to manage President Biden's 2024 re-election campaign, according to a report.
Biden has not yet officially launched his re-election campaign, though an announcement is expected to come as soon as this week.
People familiar with internal deliberations shared Rodriguez's appointment on Sunday, The Associated Press reported. The individuals, who spoke on condition of anonymity as the decision was not yet finalized, also said Biden could announce his 2024 campaign on Tuesday, April 25, which would be four years to the day since he entered the 2020 race.
Rodriguez previously worked in the White House under former President Barack Obama. She also worked in different capacities for Kamala Harris' and Biden's 2020 presidential campaigns.
BIDEN TO OFFICIALLY ANNOUNCE RE-ELECTION BID NEXT WEEK: REPORTS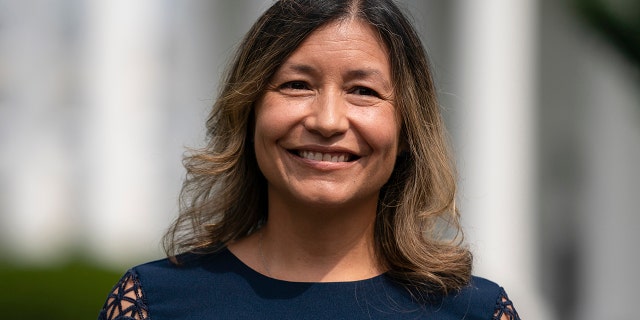 CBS News first reported Biden's decision to pick Rodriguez.
Rodriguez, a longtime Democratic Party activist, is also the granddaughter of labor leader Cesar Chavez and labor activist Helen Fabela Chávez.
She serves as Biden's director of the White House Office of Intergovernmental Affairs and was appointed to a senior adviser position in June 2022.
JUST HALF OF DEMOCRATS SAY BIDEN SHOULD RUN AGAIN, AS PRESIDENT NEARS ANNOUNCEMENT: POLL
Rodriguez has close ties to both Biden and Vice President Harris, who is expected to remain on Biden's ticket.
Rodriguez, a California native, has remained active in politics by serving on campaigns and participating in picket lines, boycotts, marches and union meetings. Her activism ultimately earned her a position in the White House under Obama.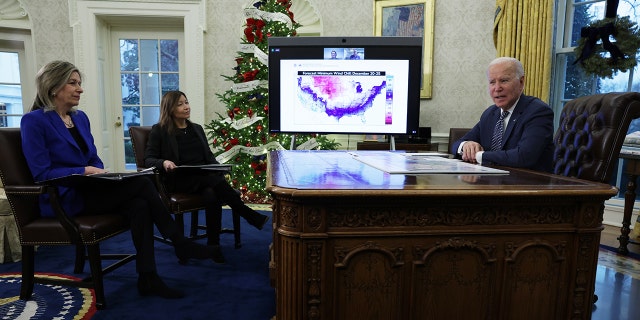 Rodriguez then served on Harris' Senate staff and on Harris' 2020 presidential campaign as national political director and traveling chief of staff. After Harris dropped out, Rodriguez was hired by Biden's 2020 presidential campaign as a deputy campaign manager and senior adviser for Latino outreach.
MAJOR PRO-LIFE GROUP THREATENS TO OPPOSE TRUMP CANDIDACY OVER 'MORALLY INDEFENSIBLE' ABORTION POSITION
Biden, 80, is already the oldest-serving president in U.S. history. He was also the oldest-elected candidate in 2020 and would break his own record with a victorious 2024 campaign.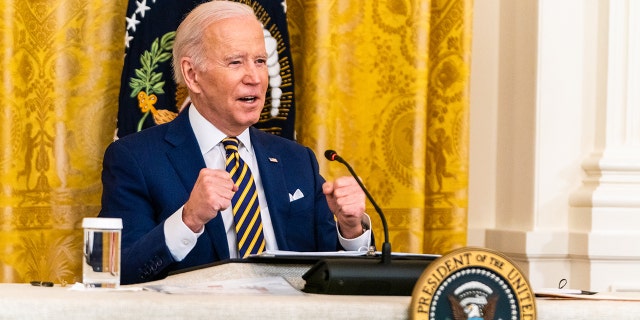 Advisers have said Biden has no real pressure to kick off his re-election campaign as he faces no significant opposition to his party's nomination – unlike former President Donald Trump, who announced his bid over five months ago.
CLICK HERE TO DOWNLOAD THE FOX NEWS APP
A potential head-to-head general election between Trump and Biden would be a rematch to their 2020 contest, with the key difference being that voters could compare both of their terms in the White House.
The Associated Press contributed to this report.