Advertisment
Gayle Manchin, wife of Sen. Joe Manchin, D-W.Va., and federal co-chair of the Appalachian Regional Commission (ARC), appears to have violated an ethics pledge by advising an organization with ties to her husband's campaign despite vowing to recuse herself from matters where she had a "financial interest," according to emails obtained by Fox News Digital.
According to the emails, Manchin quietly advised Coalfield Development, a nonprofit organization, in October 2021 on a $62.8 million grant from the American Rescue Plan that ultimately led to an organization headed by her husband's campaign committee and leadership PAC's treasurer receiving millions of dollars from the grant.
The ethics pledge Manchin signed in April 2021 stated she would recuse herself from such advisement boards to "avoid any actual or apparent conflicts of interest."
JOE MANCHIN DECLINES TO ENDORSE BIDEN'S 2024 CAMPAIGN, WANTS TO KNOW 'ALL THE PLAYERS'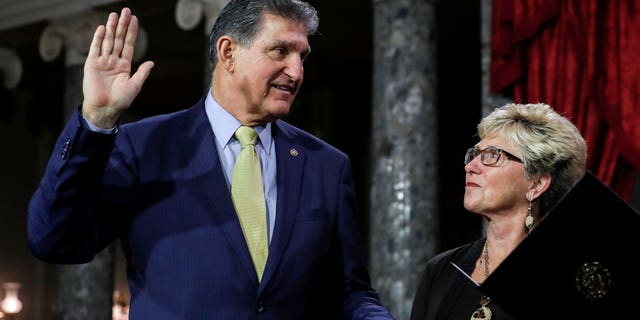 Coalfield Development's ACT Now Coalition was one of 21 recipients competing for $100 million in American Rescue Plan funding. The Charleston Area Alliance, headed by Sen. Manchin's treasurer, Jack Rossi, and Marshall University collectively received $13 million from the $63 million granted to Coalfield Development's coalition.
According to an October 19, 2021 email, the CEO of Coalfield Development Brandon Dennison, sent Gayle Manchin his Build Back Better grant application, stating they spoke on the phone about their effort as "complementary and supportive of the ARC-initiated effort."
Dennison also said that although the application process is "highly competitive," he was "looking forward to continued collaboration" with the ARC.
MANCHIN LEADS BIPARTISAN DELEGATION TO UKRAINE ALONG WITH COUNTRY MUSIC STAR BRAD PAISLEY
In a statement to Fox News Digital, the ARC said "Federal Co-Chair Manchin does not have any financial interest in Coalfield Development, nor in the ACT Now Coalition." The ARC also said that while Gayle Manchin "encouraged organizations in Appalachia to apply" for the Build Back Better grant, she had "no role in approving any EDA Build Back Better applications."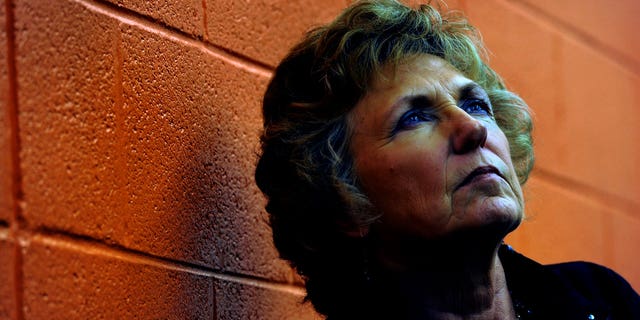 Gayle Manchin also served on the board of Reconnecting McDowell, a partner of Coalfield Development, until resigning from the post upon confirmation of her ARC post. However, Reconnecting McDowell's website still lists Manchin as a partner as of April 13, 2023. 
The ARC, however, told Fox News Digital that "Gayle Manchin has never had any financial ties with Reconnecting McDowell."
JOE MANCHIN DECLINES TO ENDORSE BIDEN'S 2024 CAMPAIGN, WANTS TO KNOW 'ALL THE PLAYERS'
Even though the Charleston Area Alliance received millions from the grant, the ARC claimed that "Rossi is not the beneficiary of the grant; instead, the beneficiaries of the grant will include everyday Appalachians in the region's coal-impacted communities."
Gayle Manchin is paid upwards of $160,000 annually for her position at the ARC, which is an economic development partnership agency of the federal government and 13 state governments. The ARC has invested more than $4.5 billion in the Appalachian Region.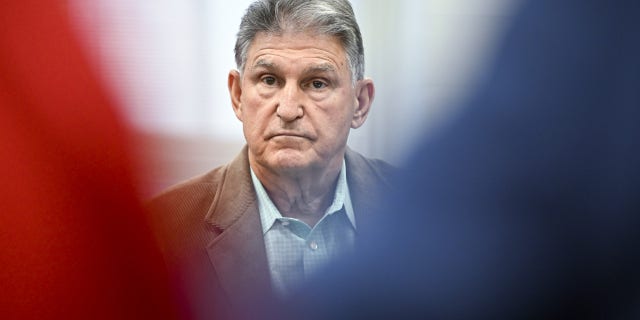 CLICK HERE TO GET THE FOX NEWS APP
Gayle Manchin was appointed by President Biden to the ARC in April 2021, just one month after Sen. Manchin ultimately voted for the American Rescue Plan.
Manchin is considered to be the Senate's top swing vote and is a member of the Senate Appropriations Committee. The Senator also chairs the Energy and Natural Resources Committee.