Advertisment
MINNEAPOLIS – A drug that reverses the effects of an opioid overdose is now more accessible. The FDA approved the Narcan nasal spray for over-the-counter sales. Doctors and first responders say making this opioid reversal drug more available could help lower the number of people dying from overdoses.   
William Welch was just a toddler when his parents died in an unimaginable bridge collapse just days after 9/11. His grandmother Jackie Paddock quickly took over the role of mom and dad. 
"William was a real vibrant little boy, busy, busy, busy," Paddock remembers.
By his teenage years, she began to worry for him, and they packed up and moved to Puerto Rico. She hoped being near the water and being able to surf would keep him happy. After several heartbreaks and another move back to South Padre, William numbed his pain with drugs. His grandmother said he took Percocet pills laced with fentanyl, even after she warned him about how deadly fentanyl could be. 
SCHOOLS STOCKPILE NARCAN AS OVERDOSE DEATHS SKYROCKET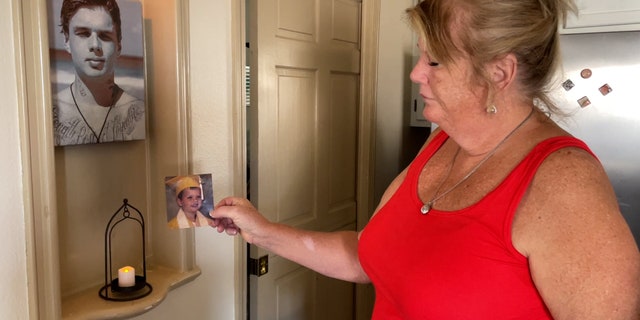 "When he came home. He would just curl up and be physically ill just from the withdrawals, like throwing up and cramping and (saying) 'mama, help me. Mama, mama, I don't want to be an addict, mama help me.' He didn't want to do those pills. It was horrible," Paddock remembers.  
William died of an overdose on Christmas day 2021. He was only 22 years old. Jackie blames drug trafficking at the southern border, just 45 minutes from their home on South Padre Island. 
She wonders if they had been able to get Narcan over the counter if he would still be alive today. But he was alone at the time of the overdose and the CDC says you cannot administer it yourself.  
Over 1,500 miles away, the new Minneapolis Police Chief Brian O'Hara says they've responded to more than 600 overdose calls this year. In 2021, 2,073 calls were made to police about overdoses and in 2022, over 2,700 calls were made.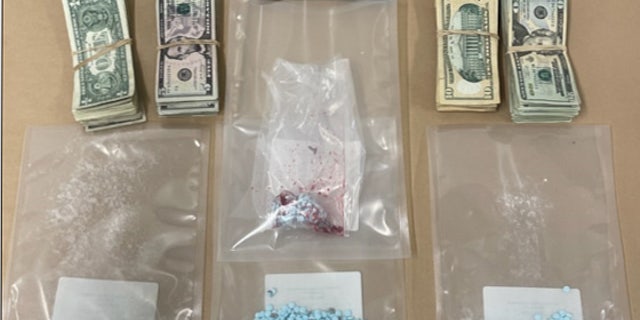 "Ultimately, the majority is coming from the southern border," O'Hara said.  
O'Hara said Narcan over the counter could be a game changer for fighting opioid overdoses.   
ANTI-ADDICTION DRUG BUPHRENORPHINE MAY CUT RISK OF FUTURE FATAL OVERDOSE BY 62% STUDY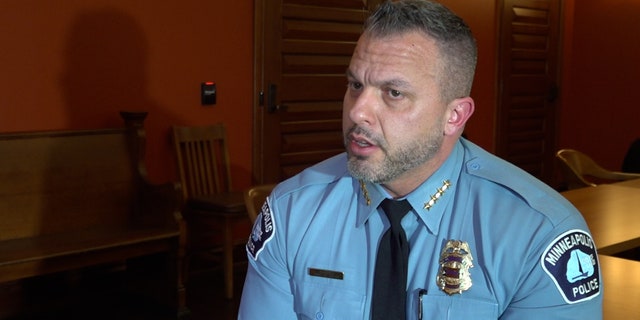 "We need to get Narcan out there as accessible as possible. Because this is at a crisis level, and we're literally talking about people's lives here," O'Hara said.  
O'Hara comes from the city of Newark, New Jersey, where he served as deputy chief of police, director of public safety and briefly as deputy mayor. He said the difference between people buying drugs in the northeast is that many are buying drugs laced with fentanyl, but in Minneapolis people are buying fentanyl directly. 
YOUTH OPIOID OVERDOSES ON THE RISE AS SCHOOLS STRUGGLE TO FIGHT THE EPIDEMIC 
"I have been on calls myself in the city. One of the first that I went to as a police officer, before we even arrived on scene, that person had been administered Narcan, multiple times and was still in cardiac arrest, but thankfully, was revived after three or four doses," O'Hara said. 
Mayo Clinic Dr. Holly Geyer, who focuses on addiction medicine, says if someone is administered Narcan and is not having an overdose the risk is minimal to none.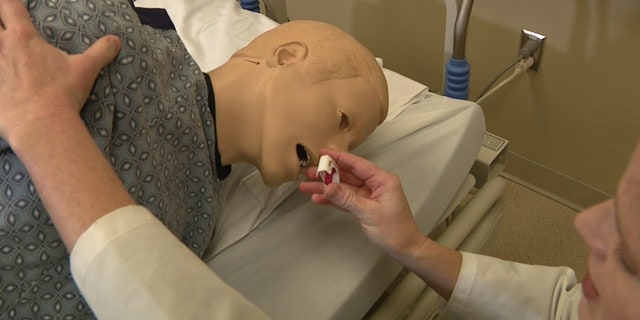 "Treat every potential overdose as though it were a life-threatening situation. Because we really don't know who is going to relapse into that state of being unable to breathe again. Call 911 the moment you deliver Narcan," Dr. Geyer said. 
CLICK HERE TO GET THE FOX NEWS APP 
Doctors suggest carrying multiple doses of Narcan if you or someone you love uses opioids, because it can sometimes take multiple doses to reverse the effects of an overdose.
The over-the-counter version of Narcan might not be available until the summer but is available at many local health departments or by asking a pharmacist.