Advertisment
Sean Hannity ripped into how the left's attacks on former President Trump and examined the decline of American justice on "Hannity."
SEAN HANNITY: INDICTMENT AGAINST TRUMP IS A 'POLITICAL HIT JOB' BY ALVIN BRAGG
SEAN HANNITY: We are just a few hours away from a very dark, a very corrosive chapter in American history with a sloppy DA clearly buckling to the radical left wing. Political pressure is now about to cause serious harm to our great republic.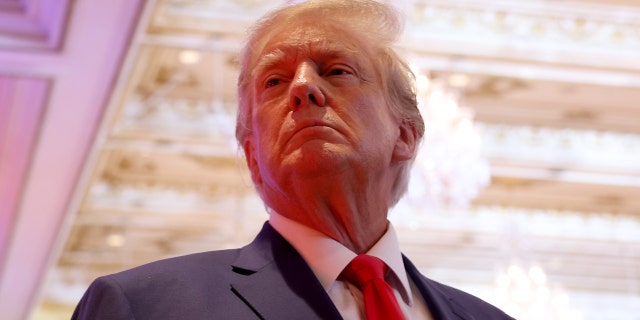 Tomorrow, at 11 a.m., former President Donald Trump is expected to arrive at New York City's criminal Court to be arraigned on a series of bizarre, farfetched charges surrounding what was a legal nondisclosure agreement signed more than six years ago. But according to the media mob, while we're watching the crime of the century. 
CLICK HERE TO GET THE FOX NEWS APP
Today it was O.J. Simpson and the white Ford Bronco all over again. It was John Gotti finally being brought to justice. No man is above the law, they cheerfully exclaim in unison. Now, of course, in less than 24 hours, Donald Trump will be the first former president in history to be charged with a crime. But for what?