Advertisment
Liberal journalist Yamiche Alcindor revealed on Twitter Monday that she is leaving PBS to focus on NBC News full-time.
In a tweet thread, Alcindor explained that she will be stepping down from her moderator role on PBS' "Washington Week" to put in more time with her NBC team as well as work on her memoir.
"Some personal news: After deep thought & some meaningful conversations, I have decided to step away from the moderator role of Washington Week. This move will allow me to focus full time on my commitments to NBC News & to finish my upcoming memoir," Alcindor tweeted.
She wrote, "I won't forget about the time, commitment, dedication & hard work that all of the Washington Week team & our amazing guests of reporters put into making the past two years so successful. Our ability to make the news digestible for the PBS audience has been remarkable."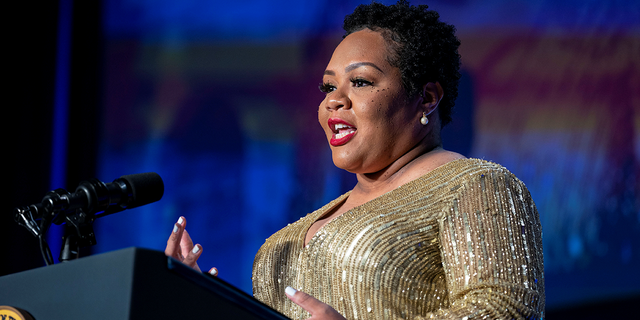 PBS' JUDY WOODRUFF, NEWSHOUR STAFF 'MIFFED AND FRUSTRATED' AS YAMICHE ALCINDOR SECURED BIDEN INTERVIEW: REPORT 
Alcindor also took the time to praise the late Gwen Ifill as a mentor for this "extraordinary opportunity" and added that she "will be forever grateful."
"Thank you to our loyal viewers & supporters of Washington Week. As I step away from the show, I hope to still see you regularly as I report on the big stories & the impact of policy & politics on everyday Americans for NBC News. My last day at Washington Week will be February 24," Alcindor tweeted.
The announcement comes one month after a Politico report suggested tensions between Alcindor and "PBS Newshour" anchor Judy Woodruff over Alcindor's interview with President Biden.
"Woodruff, the news organization's longtime anchor and host of its flagship program, had a long-standing request for an interview with Biden from the time he became president, but which was not granted during his first year at the White House. She had been in the dark that Alcindor, a rising star and newly-appointed moderator at the organization, was asking too and that the White House had been working with her on it," Politico reported.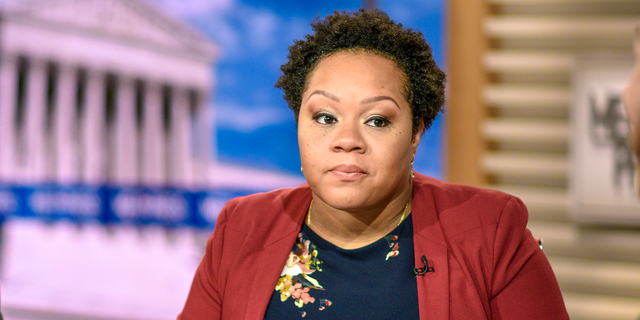 PBS named Alcindor the moderator of "Washington Week" in May 2021, despite many people pointing out Alcindor's liberal bias as PBS White House correspondent. She was previously known for frequently combating former President Donald Trump during press conferences as well as praising members of the Biden administration. 
BIDEN TELLS PBS HE'S 'NOT AT LIBERTY' TO DISCUSS CLASSIFIED DOCUMENTS SCANDAL, SUGGESTS HIS STAFF IS TO BLAME 
Other journalists congratulated Alcindor for this announcement while also expressing their sorrow at her departure. 
Fellow PBS and NBC correspondent Amna Nawaz wrote, "huge congratulations on a great run, Yamiche. here's to your continued success at NBC."
"PBS Newshour" host Laura Barrón-López added, "Congrats on an amazing run, Yamiche! Wishing you continued success at NBC!"
"You'll be missed! but looking forward to the book!" Washington Post columnist Jennifer Rubin tweeted.
"So glad I got to be on [Washington Week] when you hosted — look forward to the memoir!" Guardian reporter Hugo Lowell commented.
Reuters reporter Patricia Zengerle wrote, "Best wishes with the new challenges and memoir!"
"Congrats on such a great run! Was amazing to be on with you and watch first-hand you host with such deft, knowledge, compassion and curiosity," Politico correspondent Eugene Daniels tweeted.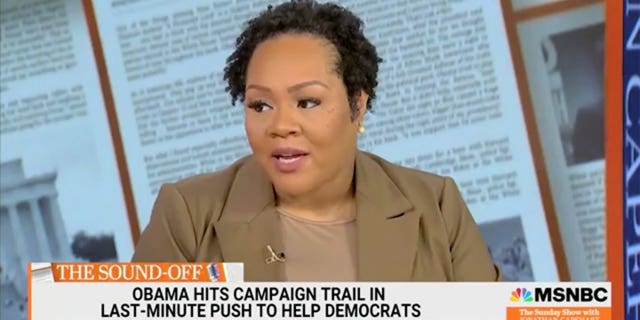 CLICK HERE TO GET THE FOX NEWS APP
NBC originally announced that Alcindor would be serving as their Washington correspondent back in December. This came after multiple appearances on MSNBC programs as a contributor.