Advertisment
Frequent MSNBC guest and The Nation correspondent Elie Mystal lambasted the Republican Party as "locusts" who thrive on "suffering" on MSNBC's "All In with Chris Hayes" on Friday.
Prior to Rep. Kevin McCarthy, R-Calif., successfully being elected as Speaker of the House later that night, Mystal discussed the ongoing voting processes in the U.S. House of Representatives. Regarding the Republican Party's internal struggle to secure the position despite holding the majority, Mystal concluded that the entire GOP is less concerned about governing than they are about destruction.
"The Republicans don't want to govern. Dysfunction is a victory condition for the Republican Party. It's Democrats that want things. Republicans don't want things. So the fact the government can't function, the fact this rules package makes it almost impossible for the speaker to wield any real power, that's okay with Republicans," Mystal said.
"We're in a situation where Democrats are basically like Bill Paxton [sic] in 'Independence Day' when he asked the aliens, 'What do you want us to do?' And the aliens say, 'Die!' Right? That's what – They're locusts and they feed on dysfunction and suffering," he continued, confusing actor Paxton with Bill Pullman, who played the president in the sci-fi film.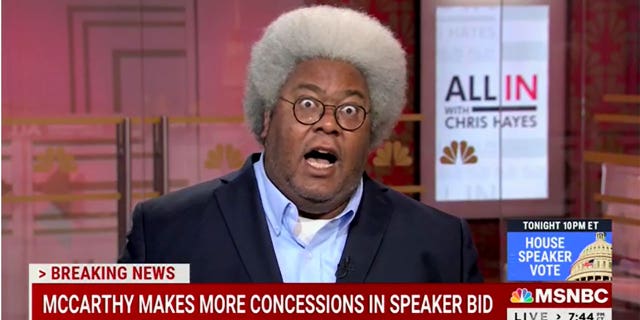 Hayes didn't push back on Mystal's dehumanizing language, instead bringing up McCarthy's ties to K Street lobbying groups and how those lobbyists do "want things."
REPUBLICANS' BATTLE OVER HOUSE SPEAKERSHIP HAD BEEN 'COMING TO A HEAD FOR A LONG TIME': REP. SCALISE 
"Kevin McCarthy – and this is the critique from that rogue caucus that is correct – he's a creature of K Street. He's wired downtown. That's why he is where he is. Those folks want stuff and they want stuff passed," Hayes responded.
Mystal said, "Yeah, but the people in control right now – the people that Kevin McCarthy has sold his soul to, to get this gavel, they don't want things."
"That I totally agree," Hayes said.
Mystal was one of many liberal figures who mocked the ongoing ballots for the Speaker of the House since the first vote began on Tuesday with no candidate receiving the 218 votes necessary to win the position.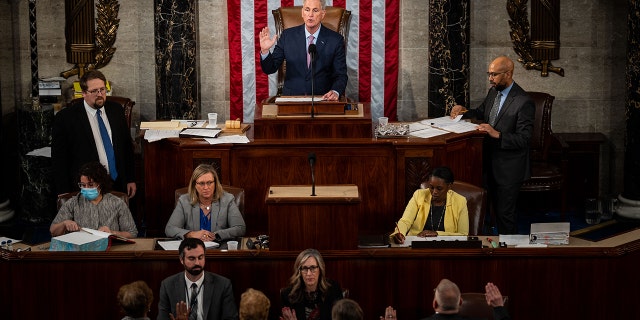 "Republicans learning that Republicans aren't willing to govern and have an inexhaustible reserve of grievance is pretty funny. I hope all you 'Democrats should reach across the aisle' folks are watching and realize how stupid you've all sounded for so long," Mystal tweeted Wednesday.
PANIC FROM MSNBC ANALYST OVER REPUBLICANS INVESTIGATING FEDERAL AGENCIES: 'THE INSURRECTION PLATFORM' 
McCarthy eventually won the votes necessary to become House speaker early Saturday morning after 15 ballots.
In November, ABC's "The View" featured similar comments equating Republicans to pests when co-host Sunny Hostin compared women in the GOP to cockroaches.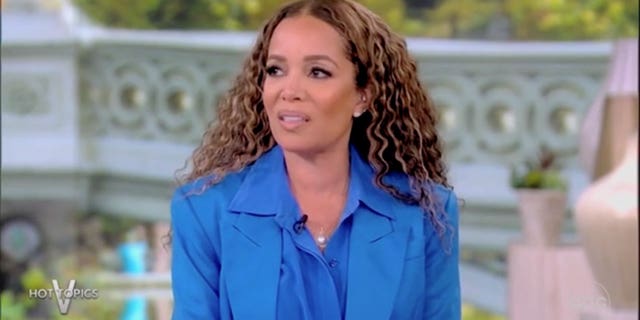 "What's also surprising to me is the abortion issue. I read a poll just yesterday that White Republican suburban women are now going to vote Republican," Hostin said. "It's almost like roaches voting for Raid [roach spray], right?"
CLICK HERE TO GET THE FOX NEWS APP
Hostin defended her comments a few days later, accusing others of "twisting her words" after being wildly criticized.